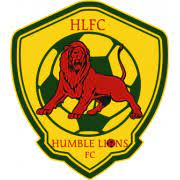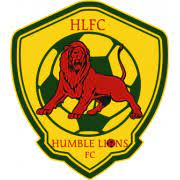 Humble Lions Football Club
Humble Lions Football Club is a Jamaican football club based in the small town of May Pen, Clarendon. Despite its humble beginnings, Humble Lions FC has become one of the most successful and respected football clubs in Jamaica.
Founded in the early 1960s, Humble Lions FC started as a local community team and has since risen to become one of the top teams in the Jamaican Premier League. The club's home ground is the Effortville Community Centre, which has been the site of many memorable matches and historic moments in the club's history.
Over the years, Humble Lions FC has produced some of the finest footballers in Jamaica, including national team players and members of the Jamaica Football Federation Hall of Fame. The club's commitment to youth development has also helped to cultivate a pipeline of talented young players who have gone on to play for the senior team and represent Jamaica at the international level.
Humble Lions FC has won several national championships, including the Jamaica National Premier League and the Red Stripe Premier League. The club has also been a regular participant in regional and international competitions, including the CONCACAF Champions League and the Caribbean Club Championship.
One of the key factors behind the success of Humble Lions FC is its strong community ties. The club is a source of pride and inspiration for the people of May Pen and the wider community, and its players are seen as role models and ambassadors for the sport of football. The club also plays an active role in supporting community initiatives and programs, including youth development and health and wellness initiatives.
Humble Lions FC's commitment to the sport of football and its community has made it one of the most respected and admired clubs in Jamaica. The club has a rich history and a bright future, and its players and fans can look forward to many more successful seasons and memorable moments in the years to come.
Whether you're a fan of football, sports, or community development, Humble Lions FC is a club that deserves your attention. With its rich history, talented players, and commitment to youth development and community involvement, Humble Lions FC is a shining example of what a football club can be. So if you're ever in May Pen, Jamaica, be sure to catch a match at Effortville Community Centre and experience the excitement and passion of Humble Lions Football Club.
Leagues

Jamaica Premier League

Seasons

JPL 2022 - 2023, JPL 2023 -2024, JPL 2021, JPL 2022

Home
Nationality

Jamaica

Current Team

Birthday

July 28, 2021

Age

2
Results


(26)
Jamaica Premier League
JPL 2022 - 2023

(25)
Jamaica Premier League
JPL 2022 - 2023
Effortville Community Center


(24)
Jamaica Premier League
JPL 2022 - 2023

(23)
Jamaica Premier League
JPL 2022 - 2023
Effortville Community Center

(22)
Jamaica Premier League
JPL 2022 - 2023


(21)
Jamaica Premier League
JPL 2022 - 2023
Effortville Community Center


(20)
Jamaica Premier League
JPL 2022 - 2023
Anthony Spaulding Sports Complex


(19)
Jamaica Premier League
JPL 2022 - 2023
Effortville Community Center

(18)
Jamaica Premier League
JPL 2022 - 2023
Anthony Spaulding Sports Complex


(17)
Jamaica Premier League
JPL 2022 - 2023
Effortville Community Center


(16)
Jamaica Premier League
JPL 2022 - 2023


(15)
Jamaica Premier League
JPL 2022 - 2023
Effortville Community Center


(14)
Jamaica Premier League
JPL 2022 - 2023


(13)
Jamaica Premier League
JPL 2022 - 2023
Effortville Community Center

(12)
Jamaica Premier League
JPL 2022 - 2023


(11)
Jamaica Premier League
JPL 2022 - 2023
Effortville Community Center

(10)
Jamaica Premier League
JPL 2022 - 2023
Effortville Community Center

(9)
Jamaica Premier League
JPL 2022 - 2023
Anthony Spaulding Sports Complex


(8)
Jamaica Premier League
JPL 2022 - 2023
Wembley Center of Excellence


(7)
Jamaica Premier League
JPL 2022 - 2023
Effortville Community Center


(6)
Jamaica Premier League
JPL 2022 - 2023
Anthony Spaulding Sports Complex


(4)
Jamaica Premier League
JPL 2022 - 2023

(5)
Jamaica Premier League
JPL 2022 - 2023
Effortville Community Center


(3)
Jamaica Premier League
JPL 2022 - 2023
Effortville Community Center


(2)
Jamaica Premier League
JPL 2022 - 2023


(1)
Jamaica Premier League
JPL 2022 - 2023
Anthony Spaulding Sports Complex


(22)
Jamaica Premier League
JPL 2022
Effortville Community Center


(21)
Jamaica Premier League
JPL 2022
Effortville Community Center


(20)
Jamaica Premier League
JPL 2022


(19)
Jamaica Premier League
JPL 2022
Effortville Community Center

(18)
Jamaica Premier League
JPL 2022
Anthony Spaulding Sports Complex


(17)
Jamaica Premier League
JPL 2022


(16)
Jamaica Premier League
JPL 2022

(15)
Jamaica Premier League
JPL 2022
Anthony Spaulding Sports Complex


(14)
Jamaica Premier League
JPL 2022
Anthony Spaulding Sports Complex


(13)
Jamaica Premier League
JPL 2022
Anthony Spaulding Sports Complex

(12)
Jamaica Premier League
JPL 2022


(11)
Jamaica Premier League
JPL 2022


(10)
Jamaica Premier League
JPL 2022


(9)
Jamaica Premier League
JPL 2022


(8)
Jamaica Premier League
JPL 2022
UWI JFF Captain Horace Burrell Centre of Excellence

(7)
Jamaica Premier League
JPL 2022


(6)
Jamaica Premier League
JPL 2022
UWI JFF Captain Horace Burrell Centre of Excellence


(5)
Jamaica Premier League
JPL 2022
UWI JFF Captain Horace Burrell Centre of Excellence

(4)
Jamaica Premier League
JPL 2022
UWI JFF Captain Horace Burrell Centre of Excellence


(3)
Jamaica Premier League
JPL 2022
UWI JFF Captain Horace Burrell Centre of Excellence


(2)
Jamaica Premier League
JPL 2022
UWI JFF Captain Horace Burrell Centre of Excellence

(1)
Jamaica Premier League
JPL 2022
UWI JFF Captain Horace Burrell Centre of Excellence


(10)
Jamaica Premier League
JPL 2021
UWI JFF Captain Horace Burrell Centre of Excellence


(9)
Jamaica Premier League
JPL 2021
UWI JFF Captain Horace Burrell Centre of Excellence

(8)
Jamaica Premier League
JPL 2021
UWI JFF Captain Horace Burrell Centre of Excellence


(7)
Jamaica Premier League
JPL 2021
UWI JFF Captain Horace Burrell Centre of Excellence


(6)
Jamaica Premier League
JPL 2021
UWI JFF Captain Horace Burrell Centre of Excellence


(5)
Jamaica Premier League
JPL 2021
UWI JFF Captain Horace Burrell Centre of Excellence


(4)
Jamaica Premier League
JPL 2021
UWI JFF Captain Horace Burrell Centre of Excellence


(3)
Jamaica Premier League
JPL 2021

(2)
Jamaica Premier League
JPL 2021
UWI JFF Captain Horace Burrell Centre of Excellence

(1)
Jamaica Premier League
JPL 2021
UWI JFF Captain Horace Burrell Centre of Excellence