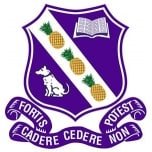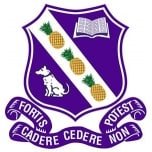 Kingston College Football Team
Kingston College Manning Cup Team (2023-2024 Season)
Welcome to the home of the Kingston College Manning Cup Team, a renowned institution in Jamaican schoolboy football. With a rich history and a commitment to nurturing talent, sportsmanship, and excellence, we embark on the 2023-2024 season with high hopes and determination.



A Legacy of Glory
Kingston College has left an indelible mark on the Manning Cup Competition over the years. Our storied legacy is marked by numerous championship victories, symbolizing our dedication to football excellence and the pursuit of greatness.
Championing Values
We believe that football is not just a sport but a platform for character development. Our coaching staff, comprised of experienced mentors, instills values of discipline, teamwork, and perseverance in our student-athletes, shaping them into not only outstanding football players but also responsible citizens.
The Spirit of Kingston College
Our players proudly wear the purple and white, representing a tradition of academic and athletic excellence. We nurture not only football skills but also academic prowess, preparing our student-athletes for a promising future beyond the pitch.
Community and Unity
Our success is not ours alone; it's a testament to the unwavering support of our dedicated fans, alumni, and the Kingston College community. Join us in the stands or online as we embark on another thrilling season, united by our passion for football and our school.
Stay Informed
For the latest updates on match schedules, results, and player profiles, visit our team page on allsportsjamaica.com. Follow us on social media to be part of our journey as we aim for victory in the 2023-2024 season.
Thank you for being a part of the Kingston College Manning Cup Team's journey. Together, we will continue to make history and inspire the next generation of football stars. Go, Purple, Go!



Leagues

Group 1, Group-1 Manning Cup 2023-2024 Quarter-Finals, Manning Cup 2022-2023, Manning Cup 2022-2023 Quarter Finals, Manning Cup 2022-2023 Zone A, Manning Cup 2023-2024, Manning Cup 2023-2024 Group A, Manning Cup 2023 - 2024 Quarter-Finals, Manning Cup 2023 - 2024 Round of 16

Seasons

Manning Cup 2022-2023, Manning Cup 2023-2024, School Boy Football 2022 - 2023, Schoolboy Football 2023-2024
Manning Cup 2022-2023 Zone A - Jamaica School Boy Football
Manning Cup 2023-2024 Zone A - Jamaica School Boy Football
Results

(Semi-Finals)
DaCosta Cup 2023-2024 Quarter Finals
Schoolboy Football 2023-2024
Glenmuir High School Field


(Semi-Finals)
Manning Cup 2023-2024
Manning Cup 2023-2024


(Quarter-Finals)
DaCosta Cup 2023-2024 Quarter Finals
Schoolboy Football 2023-2024


(Quarter Finals - Match 3)
Group-1 Manning Cup 2023-2024 Quarter-Finals
Manning Cup 2023-2024
St. Catherine High School Field


(Quarter Finals - Match 2)
Group-1 Manning Cup 2023-2024 Quarter-Finals
Manning Cup 2023-2024


(Quarter Finals - Match 1)
Group-1 Manning Cup 2023-2024 Quarter-Finals
Manning Cup 2023-2024


(Round of 16)
Manning Cup 2023-2024
Schoolboy Football 2023-2024


(Round of 16)
Manning Cup 2023-2024
Schoolboy Football 2023-2024


(10)
Manning Cup 2023-2024
Schoolboy Football 2023-2024


(9)
Manning Cup 2023-2024
Schoolboy Football 2023-2024


(8)
Manning Cup 2023-2024
Schoolboy Football 2023-2024

(7)
Manning Cup 2023-2024
Schoolboy Football 2023-2024
Calabar High School Field


(6)
Manning Cup 2023-2024
Schoolboy Football 2023-2024


(5)
Manning Cup 2023-2024
Schoolboy Football 2023-2024
Calabar High School Field


(4)
Manning Cup 2023-2024
Schoolboy Football 2023-2024


(3)
Manning Cup 2023-2024
Schoolboy Football 2023-2024
Anthony Spaulding Sports Complex

(2)
Manning Cup 2023-2024
Schoolboy Football 2023-2024


(1)
Manning Cup 2023-2024
Schoolboy Football 2023-2024
Royal Lakes Sports Complex

(Finals)
DaCosta Cup 2022-2023 Quarter Finals
School Boy Football 2022 - 2023


(Semi-Finals)
DaCosta Cup 2022-2023 Quarter Finals
School Boy Football 2022 - 2023


(Semi-Finals)
Manning Cup 2022-2023
Manning Cup 2022-2023


(Quarter-Finals)
DaCosta Cup 2022-2023 Quarter Finals
School Boy Football 2022 - 2023


(Quarter Finals - Match 3)
Group 1
Manning Cup 2022-2023


(Quarter Finals - Match 2)
Group 1
Manning Cup 2022-2023

(Quarter Finals - Match 1)
Group 1
Manning Cup 2022-2023


(Round of 16)
Manning Cup 2022-2023
Manning Cup 2022-2023

(10)
Manning Cup 2022-2023
Manning Cup 2022-2023

(9)
Manning Cup 2022-2023
Manning Cup 2022-2023

(8)
Manning Cup 2022-2023
Manning Cup 2022-2023

(7)
Manning Cup 2022-2023
Manning Cup 2022-2023

(6)
Manning Cup 2022-2023
Manning Cup 2022-2023


(5)
Manning Cup 2022-2023
Manning Cup 2022-2023

(4)
Manning Cup 2022-2023
Manning Cup 2022-2023
Calabar High School Field


(3)
Manning Cup 2022-2023
Manning Cup 2022-2023

(2)
Manning Cup 2022-2023
Manning Cup 2022-2023
Ardenne High School Field

(1)
Manning Cup 2022-2023
Manning Cup 2022-2023