45-Year-Old Newman National Record Beaten by Anderson
2 min read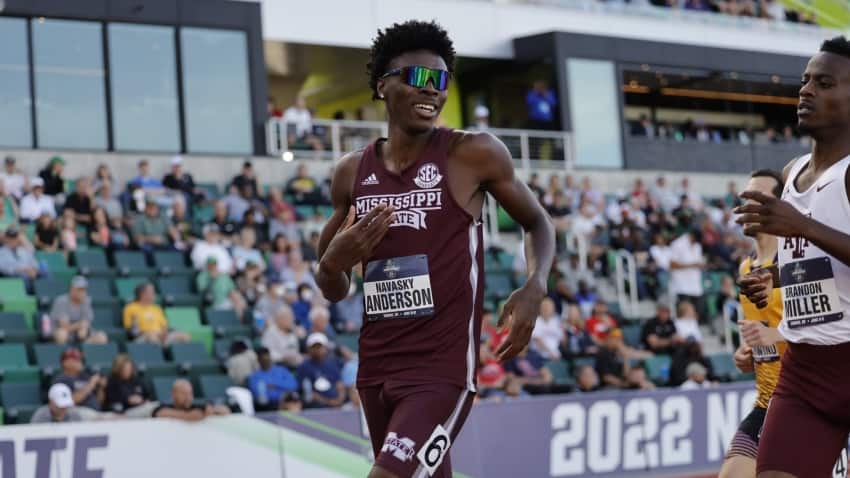 Anderson Now Has a Personal Best of 1:45.02 Seconds in 800 Meters
Jamaican males secured the top-three spots on the final day of the competition for men at the NCAA Division One Outdoor Track and Field Championships in Eugene, Oregon. Navasky Anderson was the first runner's up with a new personal best of 1:45.02 seconds which was a new national record in the men's 800 metres final.
Apalos Edwards and Ralford Mullings came in third in their respective events. Friday was Anderson's best performance after winning his semi-final heat in 1:45.94.
This was her fastest run over the distance. He thrashed former champion Seymour Newman's 45-year-old record of 1:45.21 which was set in 1977 in Heksinki. Anderson finished behind victor Moad Zahafi from Texas Technical University who clocked at 1:44.49.
Anderson went to St Jago High School and was guided by coach Andrew Kidd. He also went to Essex University in New Jersey for 2 years.
He has now achieved the Qualifying A measure of 1:45.20 in the event for the World Athletics Senior Championships scheduled for next month at the same venue.
Last Wednesday on the first day of the competition, Wayne Pinnock won in the men's long jump final. Former Kingston College athlete Mullings also secured third place in the discus when he threw 42.46 metres.
Clemson University's Roje Stona was however disappointed after getting ninth place from throwing 57.85 metres.
Former Jamaica college jumper Edwards represented Louisianna State University and got third place with 16.39 metres in the triple jump.
About Author