Michail Antonio Hungry for More Goals for Jamaica
2 min read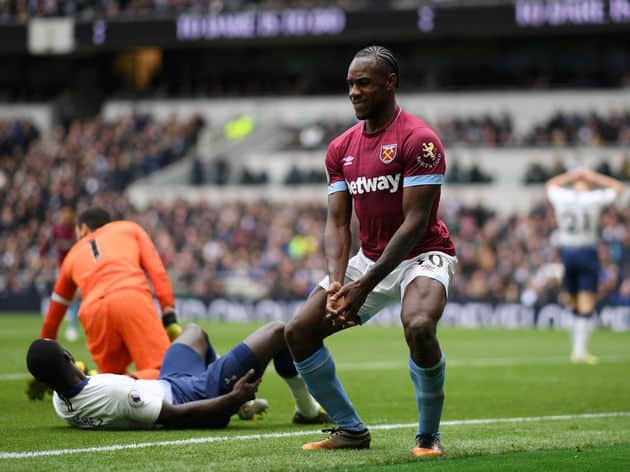 Michail Antonio has expressed his desire to score more goals for Jamaica. Speaking after scoring against USA, the Westham striker said that he will do his best to score consistently for the Reggae Boyz.
The 31 year old striker said that he was happy that the Reggae Boyz were looking more like a team with every game that they play. The unit is getting stronger and it's a good sign that they are scoring more goals.
The Reggae Boyz are enjoying a small undefeated streak and they hope that they can keep this up. ''We hope to win the next two games and from there we can see where that leads us,'' said Antonio. He revealed that he used to watch games in the National Stadium as a kid and that's why it's special that he got his second goal for Jamaica in the same stadium despite only enjoying his second start for Jamaica. He got his first goal in Jamaica's 1-1 draw against El Salvador.
Captain Blake said that ''It was good performance from the Boyz and it goes to show that the group will keep improving their chemistry if they get more time together." He also said that he hopes to see more fans in the upcoming World Cup Qualifying games because the team feeds off the energy of the fans in the stadium. He went on to highlight that the team has 5 of the seven remaining games at home and he's looking to capitalize on the home advantages.
Westham co owner David Sullivan sent Antonio back to England immediately after the game, sending a private jet that cost him £100,000. He was quickly rushed back to England so that he could have ample time to prepare for Westham's next game against Wolverhamton Wanderers. Antonio is clearly a valuable player for both Jamaica and Westham. He is currently boasts of being one of the best strikers in the world and his ''rocket shot'' goal against USA shows just how lethal he can be. He is one of the top scorers in the English premier league despite facing fierce competition from superstars like Christiano Ronaldo, Mohamed Salah and Romelu Lukaku.
The prolific Antonio has hit seven goals in 13 appearances across all competitions as West Ham's impressive form has also seen them dazzle in the Europa League and knock Manchester City out of the League Cup on their way to the quarter-finals next month.
Jamaica can still qualify for next year's World Cup but they will need to be at their best and win all their upcoming games so that they can increase their chances. The team will also need Antonio to continue his world class goal scoring form.