Arnett Climb To Second Position After Fabian Reid Goal
2 min read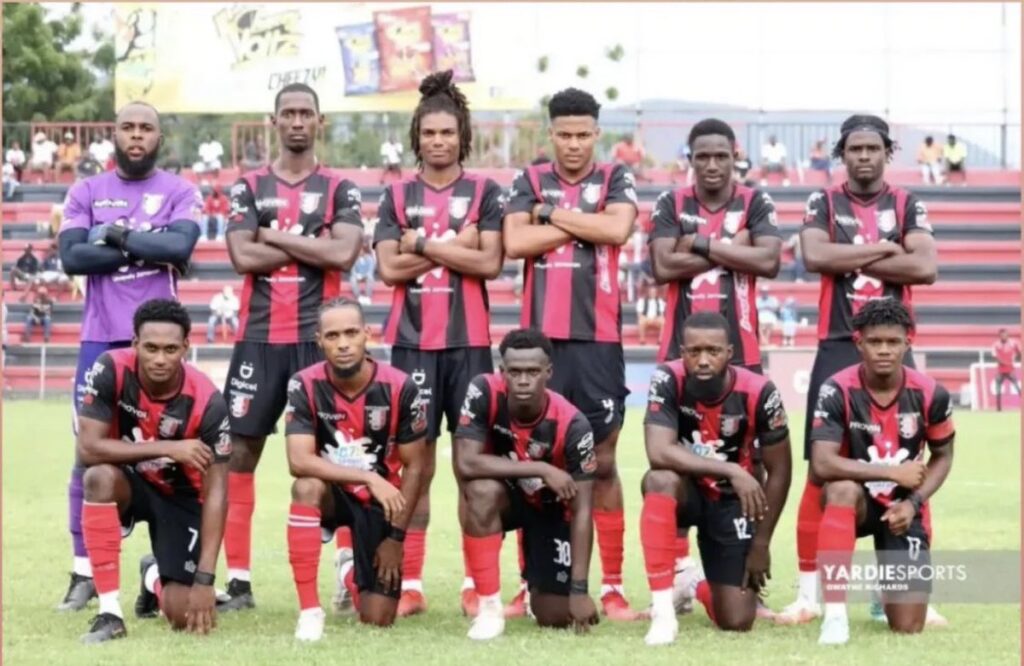 Arnett now has four wins in a row. They have 33 points, two points behind league-toppers Mount Pleasant and one point ahead of Cavalier
Arnett Gardens climbed up the JPL table after a 1-0 win over Waterhouse. The goal came from Fabian Reid who currently has eight goals this season. This win in the 'El Classico' game has helped propel Arnett into the second position of the table. The match was played in the Anthony Spaulding Sports Complex.
The first half began with a lot of possession for Waterhouse although they were to few good chances to score. The hosts enjoyed most of the best chances but Demari Deacon and Ajuma Johnson wasted their opportunities.
In the second half, Denardo Thomas and Andre Fletcher missed easy headers for Waterhouse. Arnett punished Waterhouse's wastefulness with a 65th minute stunner from Fabian Reid. Reid pounced on a rebound after a shot from Rushike Kelson.
Deacon displayed exquisite skill and he came close to putting Arnett 2 goals up. However, he blasted his effort over from close range.
Paul 'Tegat' Davis; the Arnett head coach, said that he was happy with how his players conducted themselves in this game. He was especially happy with his second-half substitutes because he felt that they made the biggest difference.
Arnett now has four wins in a row. They have 33 points, two points behind league-toppers Mount Pleasant and one point ahead of Cavalier.
On the other hand, Waterhouse is currently on 21 points in the seventh position in the table.
Waterhouse coach Marcel Gayle blamed his team's terrible on poor form of his attackers.
About Author