Arnett Gardens Fans Embracing Damari Deacon As Their New "Flair King"
2 min read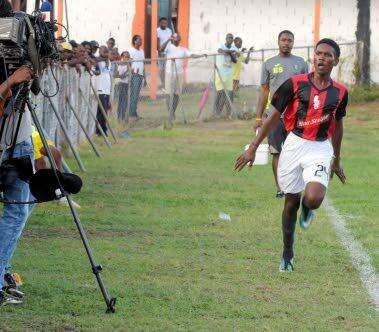 Damari Deacon has been constantly compared to former Arnett playmaker Prince Orane
Arnett Gardens fans have embraced Damari Deacon as their new "Flair King." He is now emerging as a crowd favorite in a team that has always shown love to skillful players. He is a modern-day showman who reminds fans of their former star Prince Orane. The fans have nicknamed him 'Hustler'.
Orane was loved by many fans because of his trickery and entertainment. However, it's unfortunate that these types of players are a dying breed because most modern coaches prefer more physically-imposing players.
Deacon is expected to carry on with the Arnett tradition of producing exciting playmakers who can dominate the football pitch.
The fans have nicknamed him 'Hustler'. The youngster recently spoke to the media to express his love for the club. He said that he has watched Arnett Gardens since he was a kid. He revealed that he fell in love with the club's talented 'ballers' who have always maintained a high standard for the team. He said that he was thankful for the love he has been receiving from the Arnett Gardens fans. He said that it's a "nice feeling" to be loved.
Damari Deacon has been constantly compared to former Arnett playmaker Prince Orane. Orane was a skillful dribbler who played for the club in 1980s and early 1990s. Deacon revealed that he has never seen Orane play but he has been told that they play in a similar manner.
Deacon also revealed that his head coach has demanded that he should use his dribbling skills to help the team create goals. This is very important because showboating should also be effective in winning games.
About Author