Coach Smith Promises That Dunbeholden Will Bounce Back
2 min read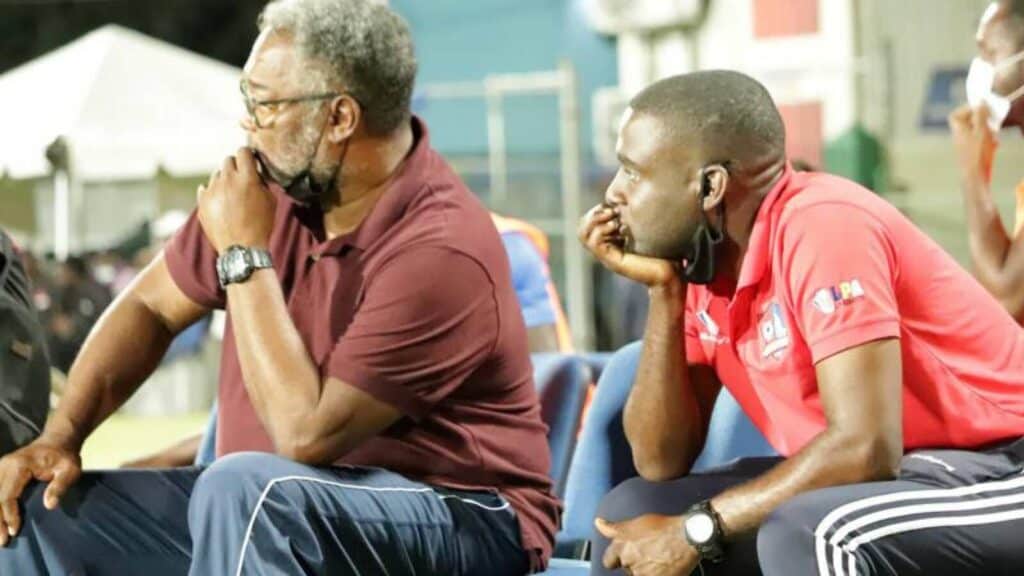 The Main Striker, Atapharoy Bygrave, Who Increased His Total to 11
Ricardo Smith was perplexed after his squad missed a chance to increase their advantage in the Jamaica Premier League last Sunday.
The distance to the top was stretched to 3 points and not the 5 they had hoped for after a 1-1 result from a match with Tivoli Gardens.
At the start of week 17, Waterhouse FC were just 2 points behind them. After Tivoli Gardens equalized with a second-half penalty strike, Smith was pragmatic in his reaction to the tie.
He went on to say that he was grateful even though he was disappointed by the outcome of the match. The team hung in there even though it was not their best game since Tivoli had a couple of clear opportunities to ice the game. He had no concerns as they got a point.
With a 16-point difference between the top 2 clubs and the team holding the sixth place, Smith knows he has nothing to worry about in the playoffs. He was certain that all they had to do is adequately prepare for a comeback.
Smith expects the Dunbeholden players to bounce back in their coming match, which is against Arnett Gardens come Sunday.
The main striker, Atapharoy Bygrave, who increased his total to 11 with his first-half shot last Sunday, was the bright spot in an otherwise poor showing.
Even though he had missed a number of matches due to an injury, he is back on track, working hard and achieving his objectives. Smith expects him to score more and bring victory for the club and the country.
Bygrave's scoring combo with Peter McGregor, which has helped the team extend their undefeated streak to nine matches, including seven wins, has been a significant contribution to his personal shooting prowess.
About Author