Duhaney Park Wins Easter 9's
2 min read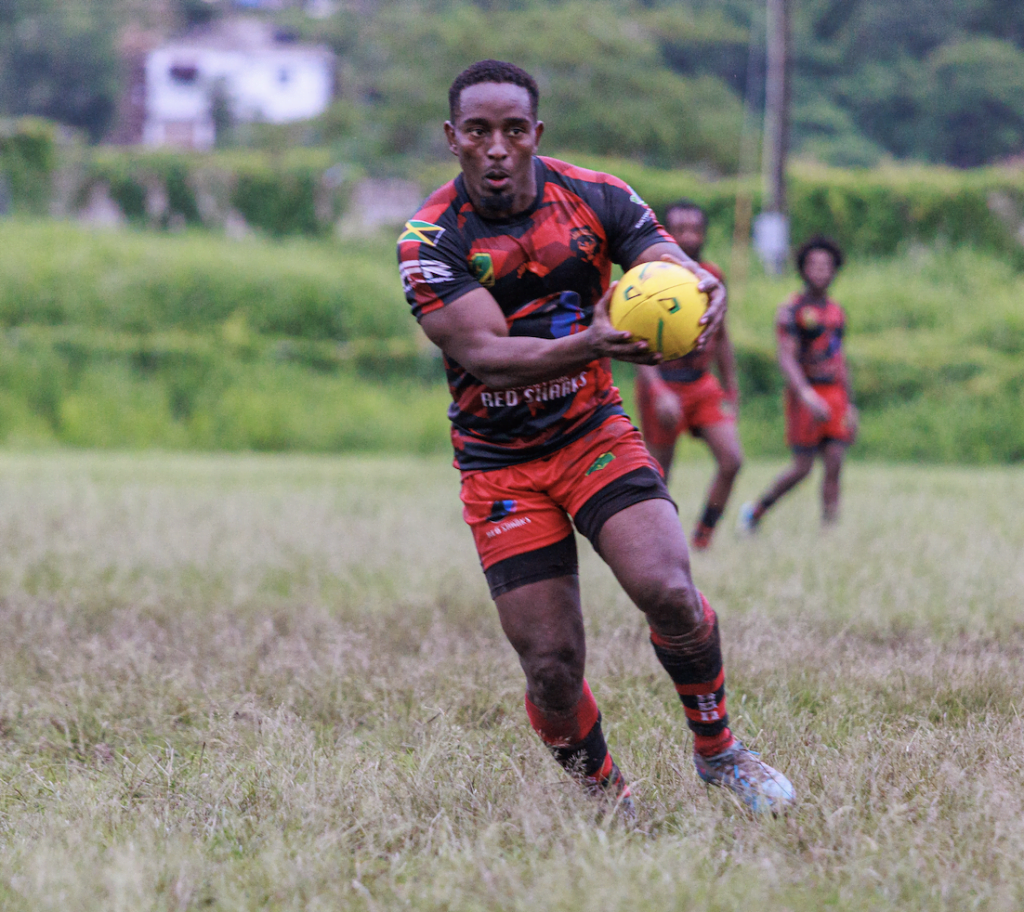 Duhaney Park Wins Historic Easter 9's
History was created on Saturday when the parish of St Elizabeth hosted a senior men's 9-
aside rugby league tournament for the first time. Rugby League Jamaica (RLJ)
collaborated with the lone community rugby league club in the parish, St Bess
Sledgehammers, to stage the RLJ Easter 9s at BB Coke High School in Junction. The
tournament was sponsored by Cheddi's Surveillance Cameras and Digital Services.
The tournament was won by Duhaney Park Red Sharks who defeated Washington Blvd
Bulls 21-8 in a thrilling final. Both clubs went undefeated in the group stages with an
identical 3-0 record. In the decider, the Bulls raced to an early lead through tries from
Javon Lewis and Andree Lee, however, the Red Sharks pulled level before halftime with
tries from Shaquille Pollack and Javian Bryan.

In the second half the winners took the ascendancy with a strong defensive display and
denied the Bulls further points. They extended their lead with additional tries from
Adrian Thomas, Kenneth Walker, Marvin Thompson, and Jenson Morris. Tournament
MVP Chevauggn Bailey wrapped up the scoring with a drop goal.
Winning captain and national player Marvin Thompson said, "We wanted our best
performance on the day as we have lost out on the last few 9's titles. Credit to all teams
on making the journey to St. Elizabeth and special commendations to St Bess
Sledgehammers on organizing a great tournament".
West Kingston Hyenas copped third place with a close 8-4 win over the Jamaica Defence
Force, hosts St Bess Sledgehammers finished 5 th with 18-8 win over St Catherine
Thundercats and Portmore Rugby League Club took 7 th spot with a 15-0 result over the
Liguanea Dragons.

Commenting the successful staging of the tournament, RLJ Vice Chair Adrian Hall said,
"It was fantastic to see 7 teams travel from Kingston and St Catherine and ensure a
successful tournament, we hope to widen the footprint of rugby league in St Elizabeth
and the Easter 9s was a good advert for the game. The $70,000 in total price money for
the top 3 teams added a special incentive for teams to perform to their best."
The tournament provided good preparation for several national players who will compete
for Jamaica in the USARL 9s on May 20 th in Naples, Florida.
About Author