Dwayne Miller offers to step up for Reggae Boyz if needed
3 min read
Dwayne Miller ready to help Reggae Boyz qualify for World Cup.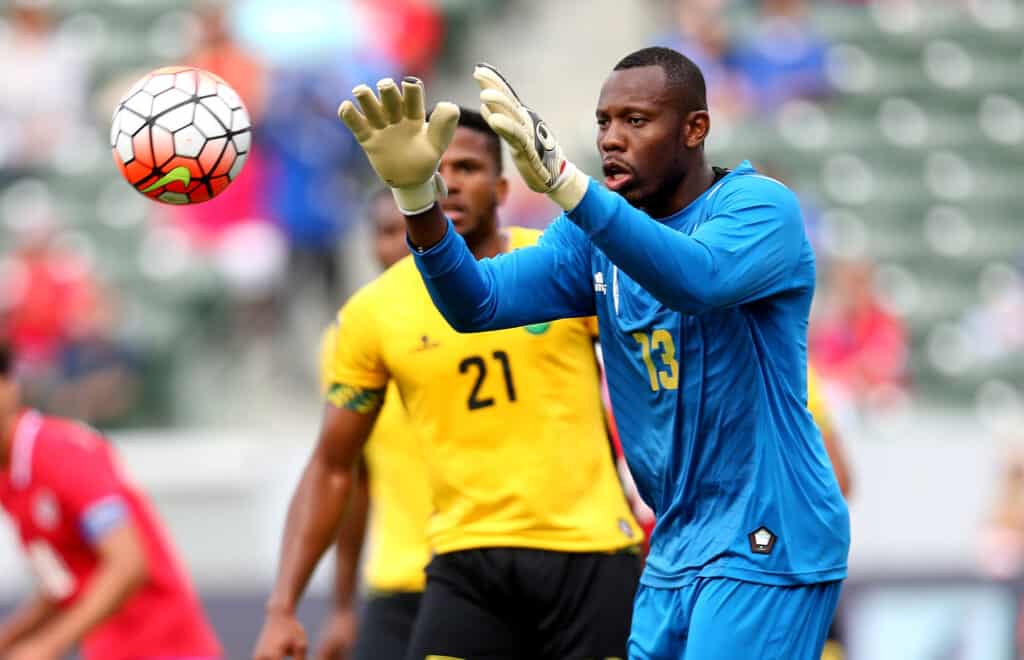 As he nears the conclusion of his career, veteran goalie Dwayne Miller says he is ready to step up for the Reggae Boyz whenever he is needed.
After Dillon Barnes, an English based goalie, was ruled out due to an injury, the long-limbed Dwayne Miller was a last-minute replacement to Jamaica's senior squad for two World Cup qualifiers in the November international football window. Miller, 34, who currently plays club football for Ostersunds in Sweden, told journalists that he still has what it takes to succeed at the highest level. This is a relevant statement because goalkeepers actually get better with age.
Miller said that although athletes lose their agility as they grow older, he can use his experience to help Jamaica secure a spot in next year's World Cup. "You start to think a little bit more, you want to prevent things before they happen," he remarked as the Boyz prepared for their match against hosts El Salvador.
Miller explained that he is always dedicated to assisting the national team, and that he will go to any lengths to ensure victory. He explained that he has accomplished it before and it's always a joy going with the flow and doing his best.
In 2007, Miller debuted for Jamaica's senior team. Since then, there have been some bumpy roads as a result of injuries. In fact, both his knees underwent surgery to correct anterior cruciate ligament damage.
Miller had to take sacrifices to cope with a number of injuries that he garnered over the years. He had to make a lot of changes in terms of nutrition and way of life.
He narrated that it seemed adequately functional and that everything was running as smoothly as possible. "I'm grateful to have another chance to play for Jamaica since I'm finally nearing the end of my career, "he said.
When the talismanic Andre Blake was taken out early in the match with a hand injury, Miller played in the 2017 Gold Cup final against the United States. The substitute goalkeeper and his teammates put up a valiant fight against the Americans, but the Boyz were defeated 1-2. He last played for Jamaica in a two-match friendly tour to Saudi Arabia a year ago.
He stated his zeal hasn't diminished with each call-up.
He told reporters that they were playing to win no matter what level of competition they face; they are always striving to do their best to bring dignity and honor to the country.
On Tuesday, the Boyz play the United States at the National Stadium in Kingston in their next qualifier.
Conclusion
The Jamaicans came into yesterday's match with five points just like their opponents, El Salvador. However, due to a better goal difference, Jamaica is sixth in the eight-team points standings, while the Salvadorans are seventh.
Mexico leads with 14 points,
followed by the US (11),
Canada (10),
Panama (eight),
Costa Rica (six).
Honduras is last in the standings with three points.