Elaine Thompson-Herah Supposedly Set To Make Changes to Her Team
2 min read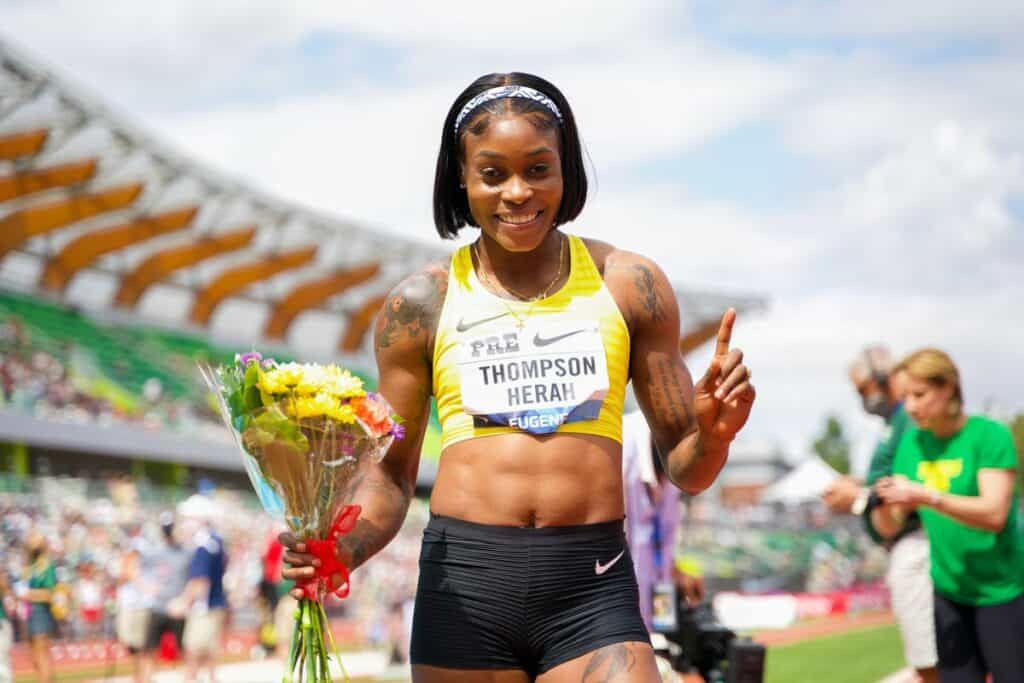 Elaine, who has had 5 wins in the 100m and 200m Olympic races and is the fastest woman in the world today has reportedly sent her letter of departure to Nike. Nationwide radio reported that Thompson-Herah has decided to leave Nike for its biggest rival Puma in what is said to be a mega deal. Elain has had a professional contract with Nike since 2016.
According to the sports editor at the Jamaica Gleaner, Elaine Thompon-Herah's husband, Derron Herah will be her new coach after the planned split from Nike. Derron was a participant in the Cameron blazers setup and is currently works at St Jago High as the male sprint coach. Elaine's current coach, Stephen Francis said that he was not sure if Elaine Thompson would return to his training camp.
Thompson became the first woman to secure consecutive Olympic titles early this year at the Tokyo Olympic games. She is the second sprinter after Usain Bolt to win the 'sprint double,' taking gold in the 200m and 100m at the Rio Olympics held in 2016. However, many of her Jamaican fans aired out their displeasure about Nike's lukewarm support of Mrs. Elaine Herah on various social platforms just after the Eugene Diamond League held in Oregon. This comes after the American sportswear giant congratulated Elaine in their 5.7 million follower running page and not their main 169 million follower Nike page. However, Nike recently publicized that they have signed in Hot girl rapper, Megan Thee Stallion as their new partner.
On Wednesday September 15, Elaine was received upon her return to Jamaica by the minister of Gender, entertainment and sports, Olivia Grange. She was gifted by the government of Jamaica with a diplomatic passport that would allow her to go anywhere in the world and be treated aptly. Grange said that although they were not able to do the usual big splash that they wanted, they would still hold an event that would tell Jamaica, the athletes and the world that they appreciate and love them.
"It was our honor to bestow upon you the order of distinction in the commander class, it was our honor to ensure that you now carry a diplomatic red passport and wherever you go in the world you will be treated appropriately," Grange said. Elaine was extremely pleased with Grange's words as she continued showering her with praises and thanking her for setting the pace for every Jamaican girl.
In response, Elaine said that no athlete goes to a championship to come last or to lose, that she had worked hard and had accepted her losses and was eager to move on.