First Jamaican Champion in the Red Bull Car Park Drift
2 min read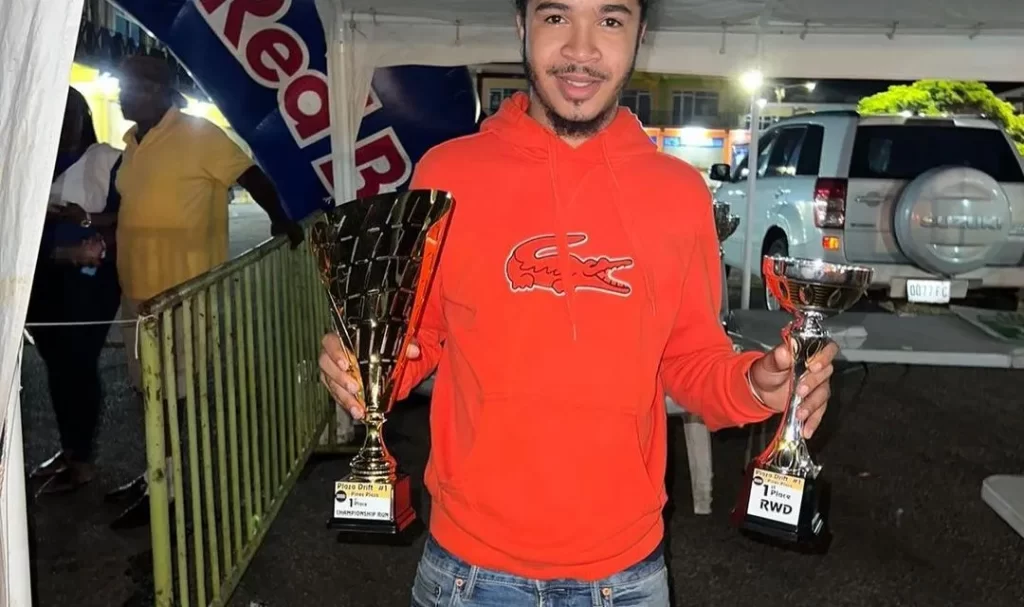 The Jamaican will have an opportunity to clinch top awards at the upcoming Drift finals that will go down in Saudi Arabia in December
Jamaica is experiencing growth in the number of sports car fanatics after the 2022 Red Bull Car Park Drift contest that took place at Catherine Hall, Montego Bay last weekend. Moreover, this sudden interest in the sport is expected to keep growing as champion Nicholas 'Tazz' Barnes represents the island nation at the Red Bull Car Park Drift Finals in Jeddah, Saudi Arabia.
20 of the best drifters in Jamaica turned up for the Montego Bay competition. Barnes emerged the winner with an overall three-round score of 265, 270 and 270 respectively. In second place was Cleve Ottey with 269, 255 and 270 followed by Sheldon Johnson in third place with 222, 264 and 207.
The recently crowned Jamaican drift champion trusts that his new accomplishment could boost the popularity of the sport in the Caribbean region.
Barnes vehicle was somehow modified and upgraded. It is considered likely that he will be given a new car in Saudi Arabia as a motivator for winning in Jamaica. Be it as it may, Barnes wants to retain the car that gave him victory; a 1986 Toyota Corolla.
42-year-old Johannes Hountondji who was born in Germany and is among Europe's top drivers attended the championship in Montego Bay. He commented that he was shocked to realize that Jamaicans enjoy and have a lot of interest in sport racing.
According to Hountondji who is also among the Red Bull Driftbrothers team, Barnes will have a good opportunity to clinch top awards at the upcoming Drift finals that will go down in Saudi Arabia in December.
About Author