Hallgrimsson Wants Manchester United's Greenwood
2 min read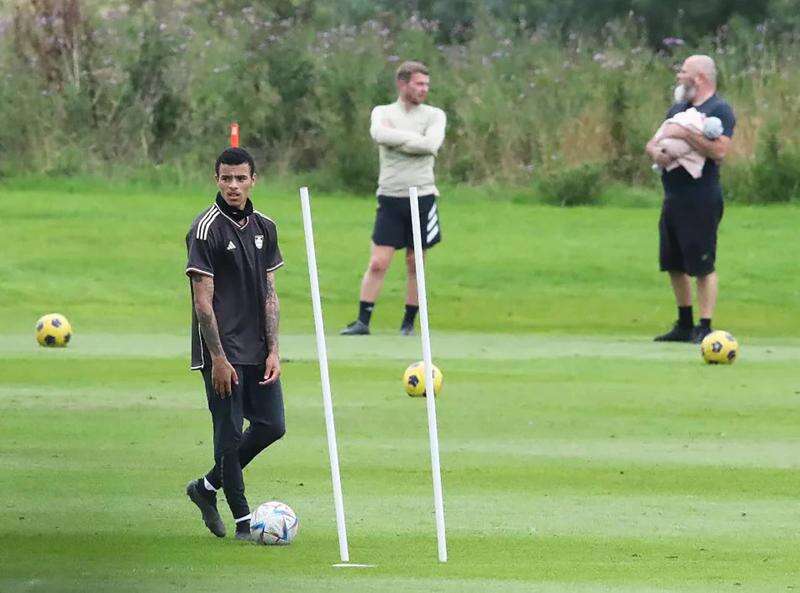 Greenwood was spotted wearing a Reggae Boyz jersey in a private training session
Heimir Hallgrimsson; the head coach of the Reggae Boyz, has expressed a desire to recruit Manchester United outcast Mason Greenwood. Hallgrimsson wants the controversial striker to play for Jamaica in the near future.
Greenwood has been sidelined by Manchester United for the last one year after his spouse accused him of physical abuse and rape. He was arrested by English authorities but he was later released after the charges were dropped. The case came to an end in February 2023.
Greenwood has reconciled with his spouse and they recently welcomed a bouncing baby in their lives. He apologized in public and his club has now sent him to play on loan in Spanish club Getafe. The club made this decision after conducting their own lengthy internal investigation.
Hallgrimsson told journalists that all coaches want to have the best players to choose from. He would add Greenwood into his squad because he is a prolific goal scorer. The coach believes that the 22-year-old striker can regain former levels if he works on his fitness. He believes that the forward can help Jamaica with their goal-scoring problems. He was speaking at the head office of the Jamaica Football Federation.
Greenwood was born in Bradford, England. However, he can to play for Jamaica because his parents trace their roots in the Caribbean country. The England national team is unlikely to include him in their squad because of the embarrassment it might cause.
Speculations started flying that he might play for Jamaica after he was spotted wearing a Reggae Boyz jersey in a private training session.
However, not everybody is excited about Greenwood's potential move to Jamaica. An ex JFF board director said that he doesn't that it's a good idea to call up the controversial player. Another former JFF member suggested that the federation should look at other players because Greenwood would bring too much 'baggage.'
Sophia Harris, the previous JFF Director of Marketing and Business Development, said that recruiting Greenwood could be detrimental to the image of the JFF. Harris warned that the JFF and the national team could lose sponsors because of this move.
The JFF will have to make a calculated decision as Greenwood continues to fix his public image.
About Author