Jackson Hoping To Break National 400m Record
1 min read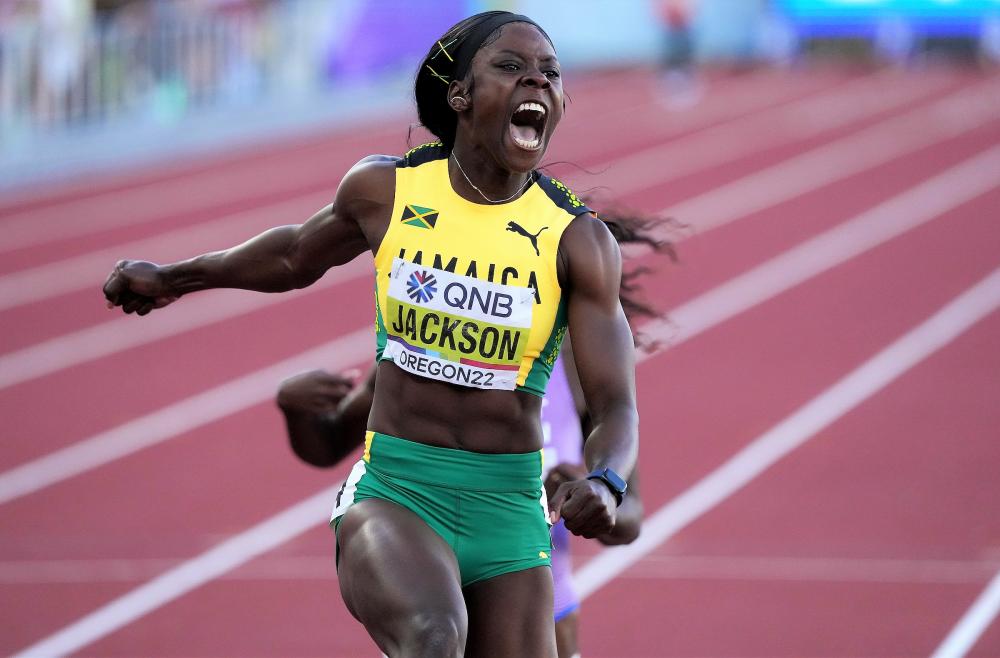 She said that competing in shorter races has made her faster
Shericka Jackson has revealed that she is working on breaking the national 400m record. The record currently stands at 49.43 seconds and it was broken by Lorraine Fenton in 2002.
During her junior years, the Jamaican was one of the best athletes in the 400m race. She finished third at the 2019 World Championships. However, she has been competing in shorter sprints in recent times.
She won the gold medal at the recent World Championships in Budapest, Hungary. She recorded a time of 21.41 seconds in the 200 metres race. This performance secured her the title of being the second-fastest woman ever. She won with 21.45 seconds at the World Championships in Eugene, Oregon, in 2022.
Jackson told journalists that she has her eyes on the 400 metres race. She currently boasts of personal best time of 49.47 seconds. She made this statement during a press conference in Switzerland.
She revealed that her former coach said that she can run faster in 400m because of the experience from 100m races. She said that competing in shorter races has made her faster.
She added that she wanted to participate in the National Senior Championships in June. However, her coach has advised to take a rest.
About Author