Jamaica Debuts in the HSBC World Rugby Sevens Series
3 min read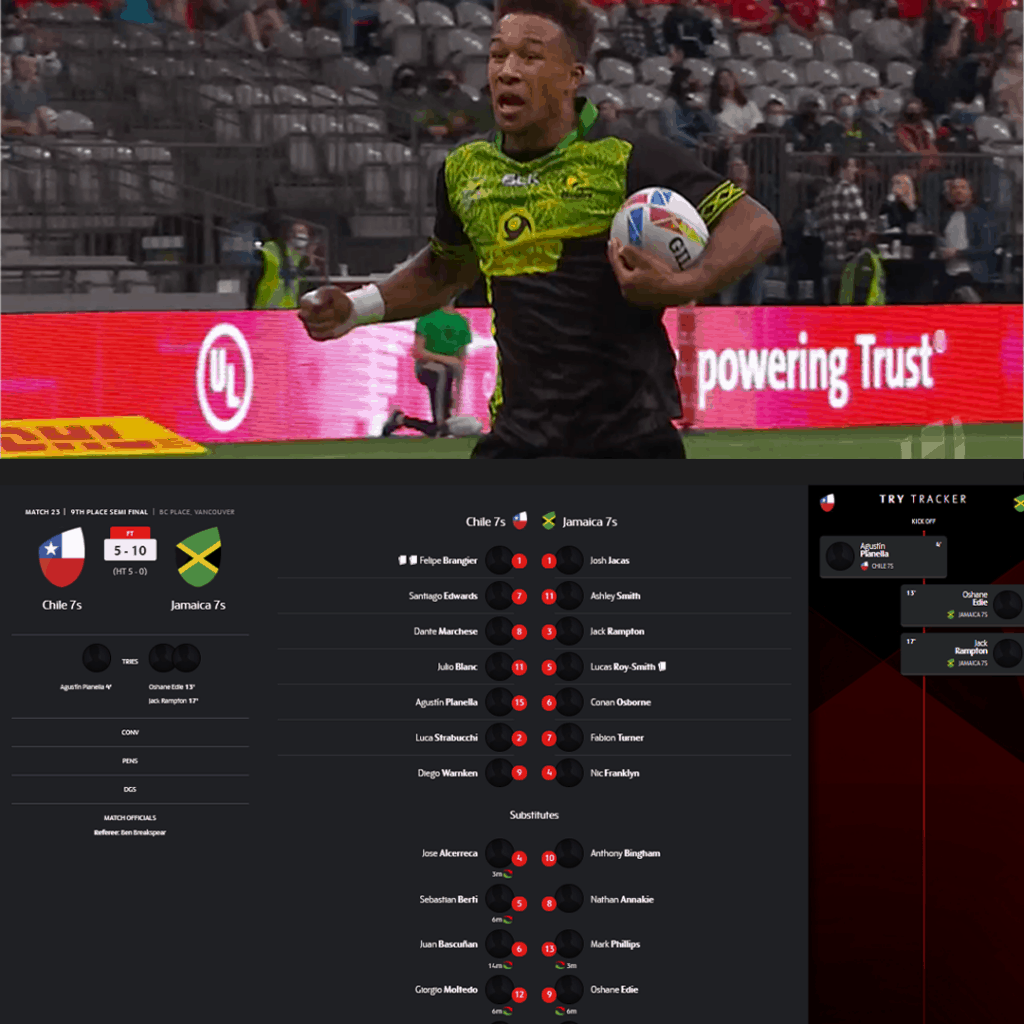 The Jamaica 7s Rugby team recently participated in HSBC World Rugby Sevens Series that was held in Canada. Rugby fans were excited to welcome back this global tournament after the recent Tokyo Olympics. The event returned with a bang, producing many magical moments even from underdogs. The event was held over two consecutive weekends in Edmonton and Vancouver. 
This year's HSBC World Rugby Sevens Series was shortened because of logistical issues, with South Africa emerging as the eventual winners in the men's tournament. Meanwhile, Great Britain's women won their second tournament in a row; Jasmine Joyce was the standout player with a hattrick in two consecutive showpiece matches.
Jamaica was competing in Pool C together with countries like Germany, Ireland and Great Britain. This was Jamaica's first time in the HSBC World Rugby Sevens Series. The Jamaican squad includes: Oshane Edie, Ashley smith, Fabion Turner, Joshua Jacas, Nathan Annakie, Mark Phillips, Benjamin Jones-Bishop, Jack Rampton, Nicalus Franklyn, Lucas Roy-Smith, Mason Caton Brown, Mathew Coore, Oliver Melville. The team was led by 30-year-old captain Oshane Edie and manager Hughton Campbell.
Men's Pool A included Mexico, Hong Kong, Canada together with Series leaders South Africa. Pool B consisted of Chile, Spain, the USA and Kenya. All teams participating in the Series receive competition points according to their ranking at the end of each tournament. The overall winner is determined by the team with the most points. 
Over the past few years, Jamaica has worked hard to get to this international level tournament and it was a good opportunity to measure its strength against the best teams in the world. The team began playing in tournaments like the commonwealth games and the world cup. According to Ashley Smith, the HSBC World Rugby Sevens Series has been a good platform to prepare for upcoming commonwealth games qualifiers, world cup qualifiers and the challenger series qualifiers in the coming months.
Jamaica played well but lost to Great Britain, Ireland, Hong Kong and Germany. However, the team redeemed itself by beating Chile 7s in the 9th place semifinal. Jamaica outclassed Mexico in the 11th-place decider with a score line of 28-10, this is after overturning a 10-7 half-time deficit.
The one thing that we learnt from this event is that rugby fans still know how to get their groove on despite all the restrictions that come with COVID-19. The Tokyo Olympics was largely held behind closed doors and the HSBC World Rugby Sevens Series was a chance for rugby fans to have fun again. The fans made a lot of noise inside the stadium to make up for the limited capacity of 15,000. Everyone was dressed to impress, and we could notice animal-themed clothing, fancy dresses, bright outfits and Ninja Mutant Turtle costumes.
Countries such as New Zealand, Fiji, Argentina, Samoa, Japan, France, Australia did not participate in this tournament because of Covid-related travel restrictions.
The Jamaican team made history by securing its first two wins in the HSBC World Rugby Sevens Series and the team can only improve from here.
About Author