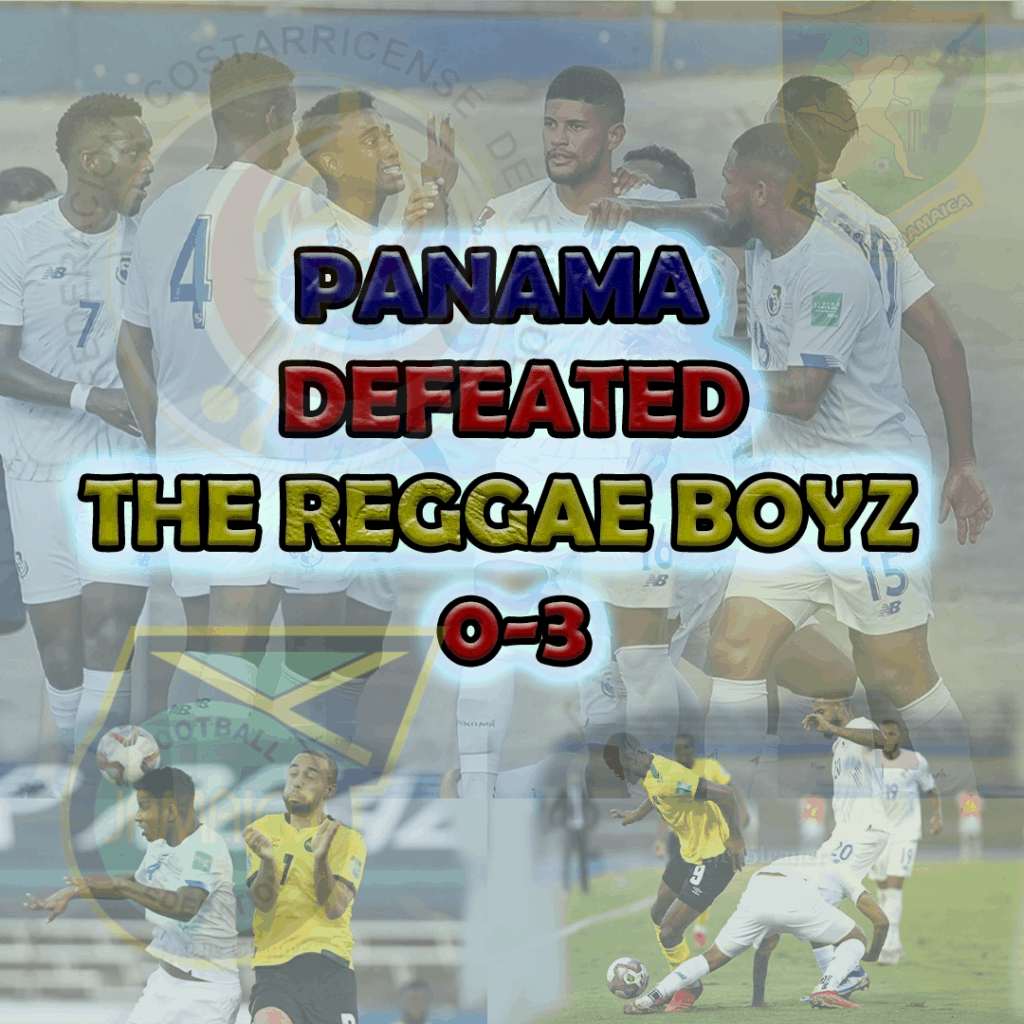 Reggae Boyz entered the Panama game looking to make amends after a late 2-1 defeated by Mexico in the Azteca 3 days ago. Jamaica started with the UK Based players that were left in Jamaica for the Mexico game due to COVID protocols. Jamaica's starting lineup has the likes of Michail Antonio, Kemar Roofe, Bobby Reid, Ravel Morrison, Daniel Johnson, Ethan Pinnock, Liam Moore, Wesley Harding with Andre Blake in goal, the only player that played in Mexico to start was Cory Burke. The Reggae Boyz started the game on the back foot with Panama having the lion's share of the possession and moving around the Boyz all over the pitch. Early in the game you could see where a lack of a true Defensive Midfielder was missing as either Ravel Morrison or Daniel Johnson should be in that position. Another player early in the game who was out of position despite his high energy work rate, a striker, asked to play wide.
The Panamanians went ahead in the 14th minute from a intercepted ball and Panamanian defender Andres Andrade picked up his head and fired passed Andre Blake in goal. The Boyz tried to get into game for a minutes until Panama whipped a cross in the box for Rolando Blackburn to out jump Liam Moore and headed home for a 2-0 lead. The Boyz went into the half, making 2 changes at halftime bringing on defensive midfielder Devon "Speedy" Williams for Ravel Morrison and Junior Flemming for Bobby Reid. There was a little more intent but it just wasn't happening for the Boyz. Later Shamar Nicholson came in the game for Michail Antonio who was making his international debut for Jamaica. Shamar Nicholson probably had the best shot on target of the game, shooting from an angle to earn a corner. Panama in the 82nd minute made it 3-0 with a ball breaking through for Cecilio Waterman to seal the victory.
So this begs the question, Was it bad strategy by the coaching staff? or Its a lack of chemistry and the team needs some type of gelling? Is it time for Tappa to go, and bring tactician mind to develop our style of play and flair? The Reggae Boyz are now rooted at the bottom of the table after 2 rounds of games. There are 12 more games to get it right for real.