Jamaica Outclassed By Jordan In 2-1 Defeat
1 min read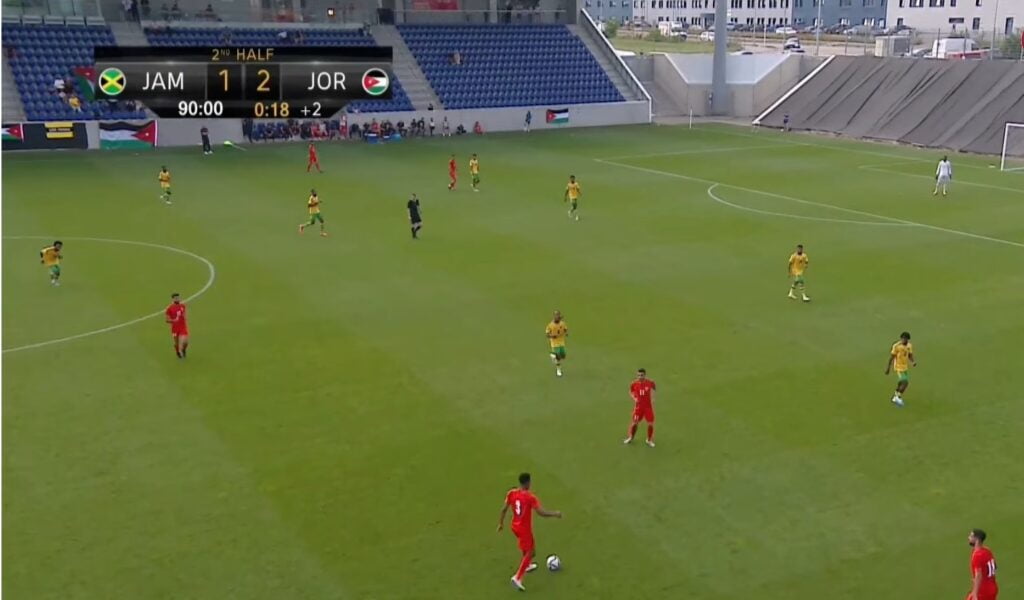 These are worrying times for the boyz because the last time they won a match was in June 2022
The Reggae Boyz have just lost in their last match against Jordan. This game happened today in Austria's the Wiener Neustadt Arena. This result means that Jamaica has not a game in a full year. The Boyz's last win came in June 21, 2022 against Suriname.
The Jamaican authorities sacked former coach Theodore Whitmore because of poor results. However, the team doesn't seem to be improving under the leadership of new coach Heimir Hallgrimsson. Hallgrimsson has been in charge of the Jamaican national team since the end of last year.
The Boyz's previous game was a 2-1 against Qatar. This loss prompted coach Hallgrimsson to try a different approach against Jordan. The coaching staff was disappointed that their new tactics failed to work against Jordan. This friendly game was part of their training camp in preparation for the upcoming Concacaf Gold Cup.
Jamaica's first Gold Cup game will be against United States and it is expected to happen on Saturday, June 24.
The Boyz will then have to face off against Trinidad and Tobago on June 28.
FIFA currently ranks the Reggae Boyz as the 63rd best team in the world. In 1998, Jamaica was ranked in position 27 when the team was enjoying a World Cup bid. This was the nation's best ever position.
About Author