Jamaica Sunshine Girls Kick off World Cup Qualifiers in a Prevailing Style
1 min read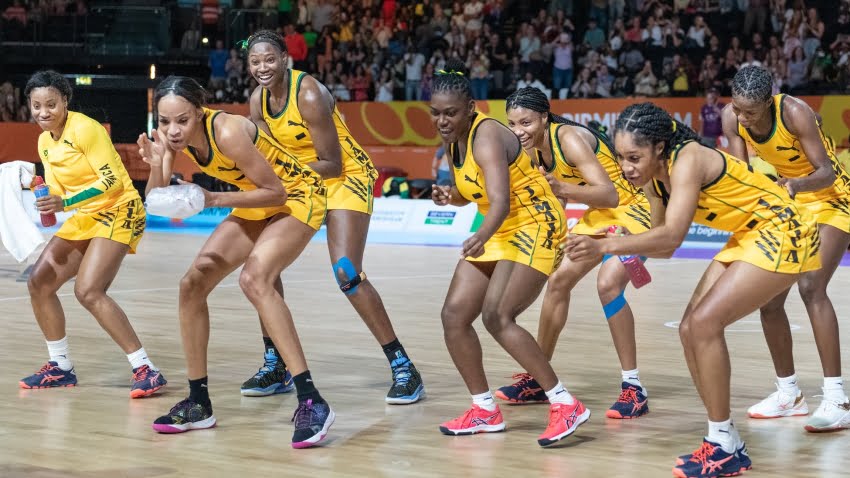 Jamaica Will Meet the USA in Their Second Game
The opening match of the Americas World Cup qualifiers saw the Sunshine Girls from Jamaica secure a 74-36 victory over St Vincent and Grenadines. These qualifiers have Jamaica striving to get more world ranking points and are being held at the National Indoor Sports Centre.
As the first quarter of the game, Jamaica had already taken an 18-8 lead. They progressed to a 42-15 lead by half time. The third quarter saw the Sunshine Girls take a 19-10 lead summing up to an impressive 61-24 scoreline; a 37-point lead.
The final quarter had the Sunshine Girls slightly reducing their intensity. However, they still achieved the largest victory margin in the tournament's opening day.
Connie Francis, the Sunshine Girls' coach, commented that the young players led by skilled captain Jhaniele Fowler exhibited a good play during the match. She further stated that the players have acquired the experience needed to prepare for the upcoming Cape Town Netball World Cup.
On the other hand, Godfrey Harry, St Vincent's coach, revealed that he was satisfied with his team's performance despite not winning the match.
Meanwhile, the USA faced Antigua and Barbuda where the former outshone the latter in a 34-22 victory. Jamaica will meet the USA in their second game scheduled for tomorrow.
About Author