KFC Sponsors Reggae Girlz With Millions
2 min read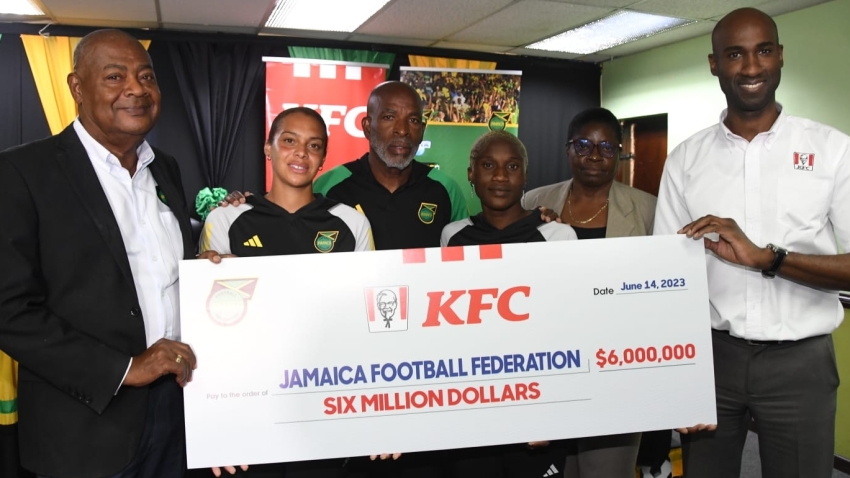 This money is meant to sponsor the Reggae Girlz World Cup campaign. It will also be used to improve the infrascture of women's football in Jamaica
The Jamaica Football Federation (JFF) has received millions of dollars from Kentucky Fried Chicken (KFC). Andrei Roper; the brand manager of RESTAURANTS OF Jamaica, revealed that this funding is an extension of to Khadija 'Bunny' Shaw's sponsorship deal. In 2022, Shaw became the brand ambassador of the fast-food juggernauts.
Roper revealed that the Jamaican authorities have received the $7-million. This money is meant to sponsor the Reggae Girlz World Cup campaign. It will also be used to improve the infrastructure of women's football in Jamaica.
It isn't surprising that Shaw is bringing sponsors into the Jamaican football pyramid. The Manchester City striker has established herself as one of the faces of women's football. She has enjoyed a spectacular season in England. She boasts of 20 goals in the women's super league.
KFC decided to sponsor the Reggae Girlz because they wanted to help Jamaica achieve success in the upcoming World Cup. The company was impressed by the fact that Jamaica has qualified for consecutive Women's World Cups.
KFC's sponsorship includes $1 million in KFC products and $6 million in cash. Michael Ricketts, the president of the JFF, said they are happy to be associated with world-famous food company. He revealed that they have been working attracting even more sponsors.
The Reggae Girlz are in Group F together with Panama, France and Brazil.
The Jamaicans are currently preparing for their opening match in the World Cup. Coach Lorne Donaldson revealed that the training camp has been going well for the Girlz. The tournament will be hosted by Australia and New Zealand. The squad will fly to the Netherlands in a few days. The tournament is expected to run between June 11 and June 20.
About Author