Lost it Late! Now We Look Towards Panama
3 min read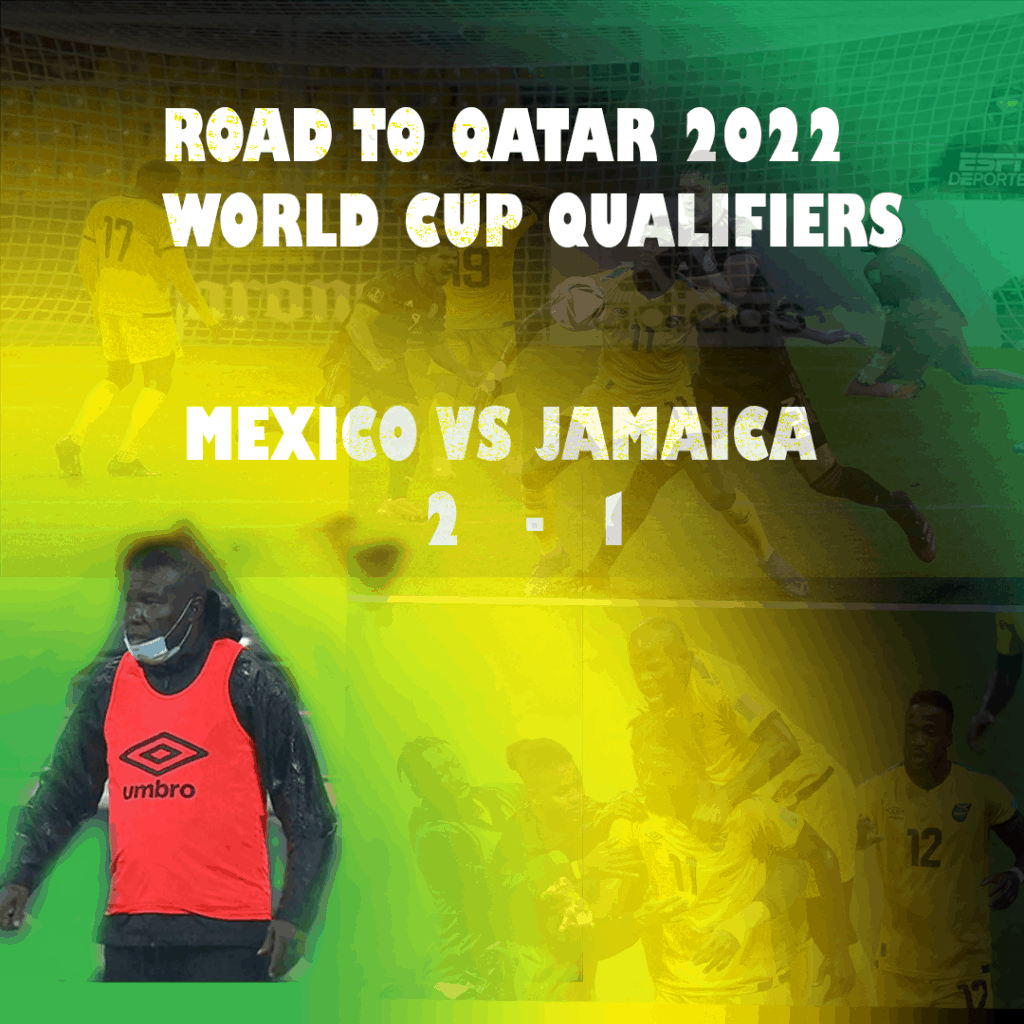 Jamaica faced off against Mexico in their Opening Game of the CONCACAF World Cup Qualifiers, Road to Qatar campaign with a 2-1 lost. The Reggae Boyz were poised for a point up until the 89th minute, when Mexico's substitute Henry Marin scored to secure 3 points for the Mexicans. The Reggae Boyz went into the half-time break with a 0-0 score line, although they sat back and sustain the pressure from the Mexicans.
After the break it was more of the same, Reggae Boyz failing to keep possession of the ball, turning it over to the opposition that results in Alexis Vega opening the score for Mexico in the 50th minute. The coach made some tactical changes in the 60th minute, seeing Javon East coming in for Romario Williams and Junior Flemming coming in for Norman Campbell. It was more of the same until the 65th minute Shamar "Boza" Nicholson, latched on from a partially headed away long ball, to slot it in the back of the net levelling the score.
Reggae Boyz would have now believe they will be coming away with a point. At the 80th minute mark O'Niel Fisher entered the game for the ever working Cory Burke, and in the 87th minute two more changes were made, seeing Javain Brown coming in for goal scorer Shamar Nicholson and what would be Man-of-the-Match for the Reggae Boyz, we see Anthony Grant exited the game for Peter-Lee-Vassell. The Reggae Boyz failed to close down Henry Marin who found the back of the net in the 89th minute, giving Jamaica a heart-breaking defeat. Anthony Grant in his first game for Jamaica, the former Chelsea Academy player, had a impressive, hard-working task in the midfield against the Mexicans. It was evident when he left the game we became vulnerable. Anthony Grant was plugging the midfield the entire game, to see him being substituted was a disappointment in its self.
Now we return to Jamaica to join up with the players who couldn't make the trip due to COVID protocols and travel restrictions. The Boyz will now aim their focus on Panama, has the Panamanians came away with a point in their first game against Costa Rica. Now we get a chance to turn it around on Sunday September 5th inside the National Stadium with the likes of Michail Antonio, Bobby "Dexta Daps" Decordova-Reid, Liam Moore, Kemar Roofe, Daniel Johnson, Ravel Morrison to name a few.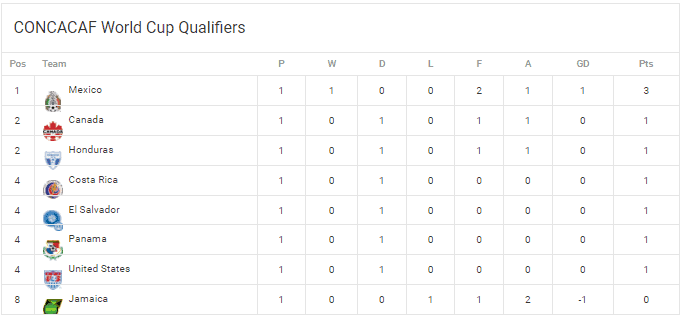 Details
| Date | Time | League | Season | Match Day | Full Time |
| --- | --- | --- | --- | --- | --- |
| September 2, 2021 | 10:00 pm | CONCACAF World Cup Qualifiers | Qatar 2022 World Cup Qualifiers | 1 | 90' |
Venue
Estadio Azteca
Estadio Azteca, Circuito Estadio Azteca, Coyoacán, Mexico City, 04650, Mexico
About Author