Now Or Never For Sunshine Girls
2 min read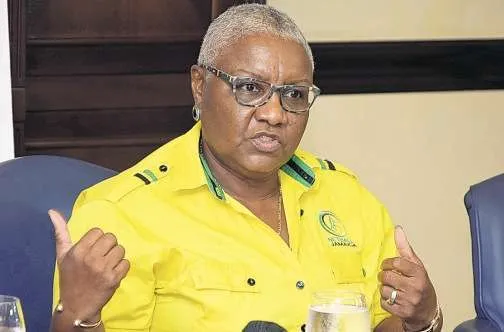 Bernard believes that the players have to display teamwork, confidence and self-belief in order to clinch the World Cup
Marva Bernard, the former President of Netball Jamaica, has said that this is the Sunshine girls' best opportunity to win the upcoming World Cup.
Jamaica's women's netball team best performance was a third-place finish in the 2007 World Cup in New Zealand. This tournament was won by Australia while the runners-up position was taken by New Zealand. The Jamaicans have struggled to win medals in all the Netball World Cups that have come after.
The Netball World Cup is organized every four years. The 2023 Vitality Netball World Cup will run from July 28 to August 6 in Cape Town, South Africa. This is the 16th version of the international tournament. The competition is expected to be held at the International Convention Centre (ICC).
The tournament has been dominated by New Zealand and Australia since it was started in 1963.
The most recent tournament was won by New Zealand in 2019. This event was held in Liverpool, England.
Bernard said that she feels that the Sunshine Girls are experienced enough to win the World Cup because they have participated in every tournament since 2007. Bernard made this prediction fully aware that the sport is unpredictable. She believes that this squad is different.
Bernard believes that the players have to display teamwork, confidence and self-belief in order to clinch the World Cup.
Bernard says that there has to be a healthy relationship between the players and their coaches. She said that she believes this is recipe for success because she has one-on-one experience of being with the Sunshine Girls. She said that Girls have what it takes to win the trophy although she knows it won't be easy.
Bernard believes that the Girls have built tremendous chemistry due to playing together for a very long time. This chemistry will help them work as a unit when they face strong opponents. She also noticed that the Girls have a mentality in the in the last Commonwealth Games. They displayed a strong "mental game" to reach final.