Paris Saint Germain Signs Reggae Girl Swaby
2 min read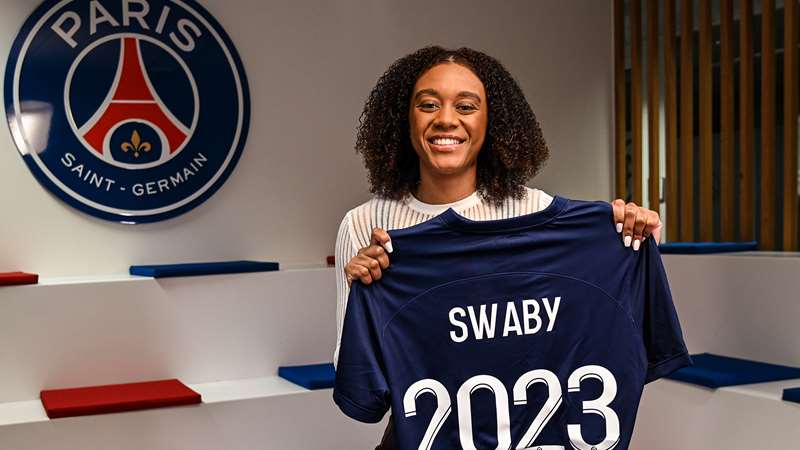 She is the first Jamaican player to play for PSG. She now joins other Jamaicans in the French League such as Yazmeen Jamieson, Deneisha Blackwood and her younger sister Chantelle
The Paris Saint Germain women's team has secured the signature of Reggae Girl Swaby. The French giants managed to sign the player with a day to spare.
The Jamaican is hoping to have an immediate impact in PSG which happens to be one of the biggest clubs in the world.
The many-time French champions recently unveiled the 26-year-old player in a six-month loan deal. She is making the move from Angel City FC; a National Women's Soccer League (NWSL) team. The contract will expire in June but PSG can keep her if she delivers some impressive performances.
According to Reggae Girlz's head coach Lorne Donaldson, Swaby recently missed the January training camp in order to work on her move to PSG. The training camp was based in Florida and it happened two weeks ago.
The deal was completed before the transfer deadline day on January 31st. Unfortunately, the deal was slowed down by some unforeseen circumstances. However, both the player and the club were determined to complete the deal before the end of January.
Swaby revealed that she is ready for this new face in her career. She is happy that her short-term future is now secured.
She told the club website that she is ready to grab her boots in order to link up with her new teammates.
PSG is currently sitting in the second position of the women's French league; Division One Feminine. She is the first Jamaican player to play for PSG. She now joins other Jamaicans in the French League such as Yazmeen Jamieson, Deneisha Blackwood and her younger sister Chantelle.
About Author