Reggae Boyz Fine Without Antonio
2 min read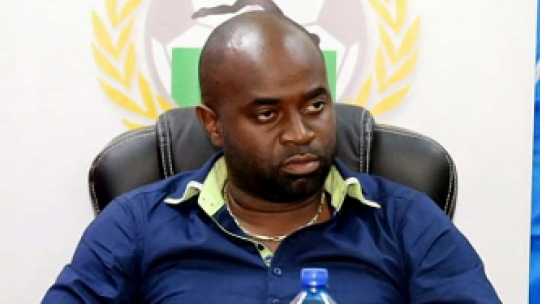 Gordon said that they can tweak their tactics to accommodate Leon Bailey, Nicholson, Dujuan Richards and Demarai Gray
Merron Gordon, the Reggae Boyz assistant coach, has said that they will be fine without striker Michail Antonio.
The West Ham striker pulled of the upcoming Nations League games due to personal reasons. He will miss Jamaica's next two games against Haiti and Honduras.
Gordon said that the nation is blessed with many attacking players that can step up to the challenge. Forward Cory Burke and right back Dexter Lembikisa are also ruled out because of injury.
Javain Brown will come in for Lembikisa, Demario Phillips will replaces Cory Burke and Romario Williams will be the replacement for Antonio.
Gordon referred to Antonio as a world-class striker that would improve any national team. However, he believes that no team should be over reliant on any individual.
He revealed that Antonio really wanted to come for this Nations League tournament. He tried to sort out his issues within two days but he was unsuccessful. Unfortunately, he will need the entire international window to deal with all his issues.
Gordon said that they can tweak their tactics to accommodate Leon Bailey, Bobby Reid, Dujuan Richards and Demarai Gray. He believes that they can use different formations to make things work. He also believes that the team can benefit from Shamar Nicholson's experience. He believes that Nicholson can help them win games because he is a proven goal-scorer who has scored against big teams.
Meanwhile, Gordon revealed that Burke is being troubled by a persistent injury. The Jamaican technical staff and New York Red Bulls coaching staff have given him a break so that he can recover during the window.
On the other hand, Lembikisa is nursing a bruised bone that will put him on the bench for a at least one week. He suffered from this injury during Rotherham's league game against Norwich.
About Author