Reggae Girlz Succumb To 2-0 Loss To Canada
2 min read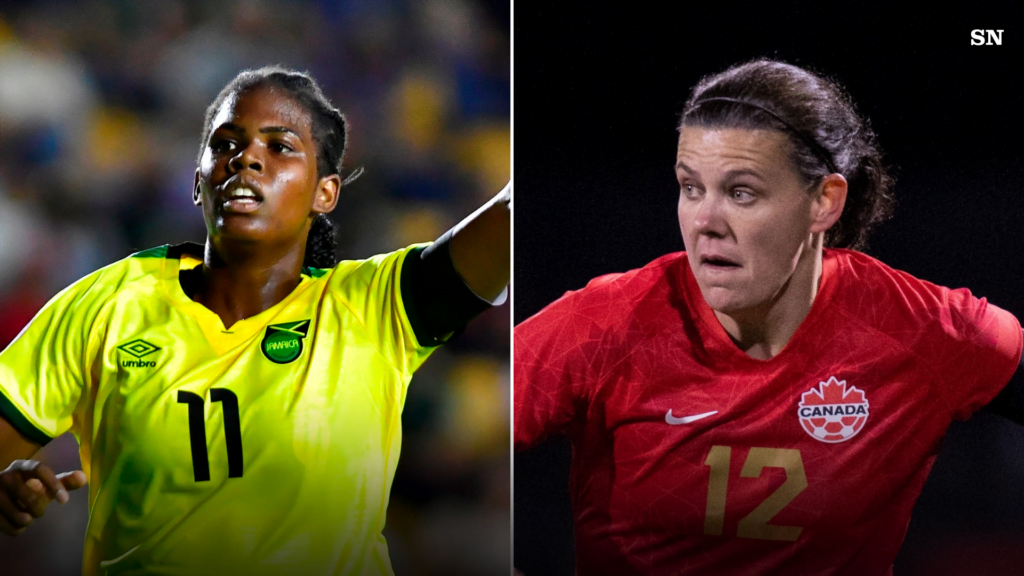 The Reggae Girlz are aiming to make Jamaica the first Caribbean country to participate in the Olympic football tournament
The Reggae Girlz have succumbed to a 2-0 loss to to Canada. This game took place at the National Stadium in Jamaica. It was the first leg of the Concacaf Olympic playoffs.
The two teams will clash again in a sold-out BMO Field stadium in Toronto, Canada. The game will happen on Tuesday.
The winner of the playoff will secure a spot in the Concacaf Women's Gold Cup and the Paris 2024 Olympics. The Gold Cup is expected to happen from February 17 to March 10, next year. The Gold Cup will be hosted in the USA.
Canada got the lead in the 18th minute when Nichelle Prince pounced in the Jamaican box. Canada was the superior team throughout the evening and they created more opportunities to score more goals. Jamaica tried to fight back but their strikers were too blunt in front of goal. Canadian goalkeeper Kailen Sheridan remained untested for majority of the game. She only made one save in the 79th minute although the ball seemed to be going out of play.
Adriana Leon put the final nail on the coffin with a stoppage goal that secured Canada's victory. This was her 30th career goal and it was created by a sublime pass from Gabby Carle. This was a special goal from Leon because she was celebrating her 100th cap for Canada.
This was Canada's first competitive game since their disappointing campaign in the recent Women's World Cup. The Canadian team was failed to come out of their World Cup group. On the other hand, Jamaica made it to the knockout stage before they were knocked by Colombia.
The Reggae Girlz are aiming to make Jamaica the first Caribbean country to participate in the Olympic football tournament.
Hosts France, Colombia and Brazil have already qualified for the 12-team Olympic football competition.
About Author