Shelly Ann Praises Kenya After Recording Fastest Time of the Year
2 min read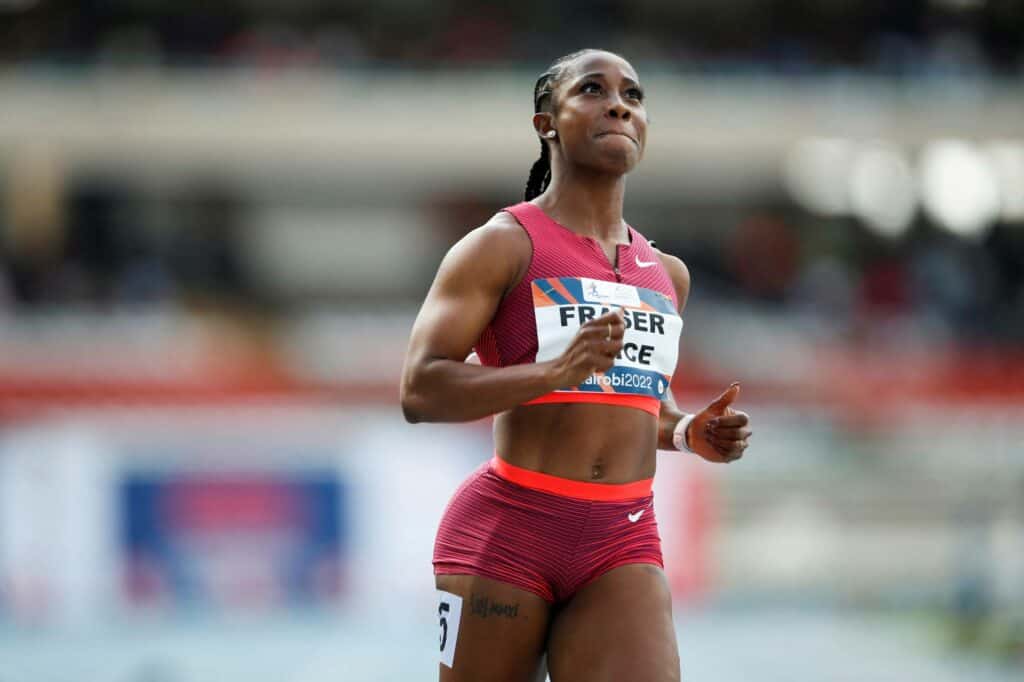 She Won the Women's 100m Race After Clocking 10.67 Seconds
Shelly Ann Fraser-Pryce, the third fastest woman of all time and a three-time Olympic champion was left wowed with the amazing Kenyan crowd as she blazed to the fastest 100m time of the year. She won the women's 100m race after clocking 10.67 seconds at the Kip Keino Classic.
The Jamaican 'pocket rocket' who was competing in her first 100m of the season was a crowd favourite and the stadium erupted to rapturous cheer when her name was called out and her smiling face beamed across the screens in the stadium.
"Kenya has an amazing crowd, I love the hospitality I have received but there is only one place I call home and must return," read her post on Facebook.
The eight-time Olympic medalist looked comfortable in what was her first race of the season. The Jamaican obliterated her entire competition clocking at 10.67, the fifth fastest in history.
"I felt really amazing. The crowd is one of the most amazing ever. I loved every bit of it and I feel they gave me the energy to race today," Fraser-Pryce said after clinching the Continental Gold Tour title.
Fraser-Pryce controlled the race from the blocks to the finish line, being quick off the blocks with a neat reaction time and steading her pace in the second half of the race.
"Definitely I wanted to run a good time and the target to run under 10.6 still remains. It wasn't an easy race but all in all I feel great to have won," she said.