Shericka Jackson Upset Olympic Champion Elaine Thompson-Herah
1 min read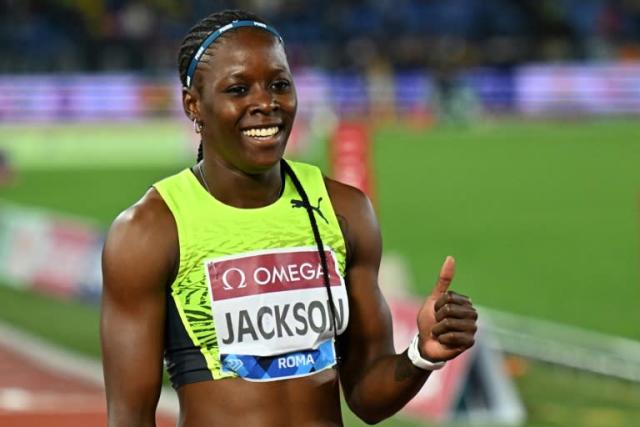 Elaine Still Managed to Qualify to the Next Round Although She Wasn't Happy
Shericka Jackson took advantage of the absence of in-form Shelly-Ann Fraser-Pryce to upset Olympic champion Elaine Thompson-Herah. She powered to victory in the women's 100m race that was held at the recent Jamaican National Championships in Kingston.
Jackson secured an impressive time of 10.77secs that helped her claim her first national title.
Jackson produced one of her best performances to storm to victory in 10.77sec and claim her first national title.
The women's 100m final got under way after technical problems delayed the start. However Jackson brushed off the disruption and powered her way to a convincing win.
Kemba Nelson was second in a time of 10.89sec while two-time Olympic 100m champion Thompson-Herah was third in 10.89sec, never recovering after a slow start. Elaine still managed to qualify to the next round although she wasn't happy.
Fraser-Pryce meanwhile was a no-show for the final despite clocking a scorching 10.70sec in the most recent heats.
Reigning world champion Fraser-Pryce — who is already qualified for next month's World Championships in Oregon — did not finish her semi-final, pulling up as soon as she left the blocks. It was not immediately clear why she had stopped.
About Author