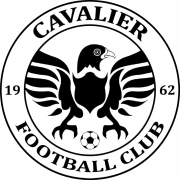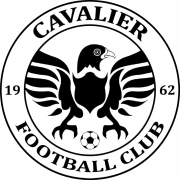 Official Name:
Cavalier Football Club
Address:
7 North Street, Kingston 8
Club Colors:
White / Black
Nicknames:
Duncan Destroyers
The History of Cavaliers Football Club
Cavaliers Football Club is a Jamaican professional football club based in the Kingston community of Trench Town. The club was founded in 1967 and has a rich history in Jamaican football.
Cavaliers Football Club was originally formed as a youth team by members of the community in Trench Town. The team quickly gained a reputation for its skill and talent, and soon began competing in local leagues. In the early years, the team had limited success, but as the players developed and matured, the team began to achieve greater success on the field.
In the 1970s, Cavaliers FC established itself as one of the top teams in Jamaica, winning its first National Premier League title in 1972. The team went on to win the league an additional 4 times in the following decades. The team also had success in the Caribbean Club Championship, winning the tournament in 1975.
Cavaliers FC had a number of notable players throughout its history, including Douglas "Pele" Reid, who played for the club in the 1970s and 1980s and is widely considered one of Jamaica's greatest ever players. The club also produced a number of players who went on to play professionally abroad, such as Paul "Tegat" Davis who played for various clubs in Europe, and Linval Dixon who played for clubs in the United States.
The team plays its home games at the Trench Town Stadium which has a capacity of 15,000. The facility was built in the 1970s and is considered one of the best in the Caribbean. Cavaliers FC has a passionate fanbase, known as the "Trench Town Massive", who are known for their colorful and enthusiastic support of the team.
Cavaliers FC has a rich history and a legacy of success in Jamaican football. With a strong fanbase and a tradition of winning, the club is sure to continue to be a major force in Jamaican football in the years to come. The club has undergone a few changes since the knowledge cut off of 2021, the current status of the club is not known.
Leagues

Jamaica Premier League

Seasons

JPL 2022 - 2023, JPL 2023 -2024, JPL 2021, JPL 2022
Nationality

Jamaica

Current Team

Birthday

July 28, 2021

Age

2
JPL Players Stats Goals and Assists Leaders 2022 - 2023 Season
Cavaliers Football Club Squad JPL Season 2022 – 2023
Fixtures
(9)
Jamaica Premier League
JPL 2023 -2024
Results

(8)
Jamaica Premier League
JPL 2023 -2024

(7)
Jamaica Premier League
JPL 2023 -2024

(6)
Jamaica Premier League
JPL 2023 -2024

(5)
Jamaica Premier League
JPL 2023 -2024

(2)
Jamaica Premier League
JPL 2023 -2024

(4)
Jamaica Premier League
JPL 2023 -2024
(1)
Jamaica Premier League
JPL 2023 -2024
Anthony Spaulding Sports Complex

(3)
Jamaica Premier League
JPL 2023 -2024

(26)
Jamaica Premier League
JPL 2022 - 2023

(25)
Jamaica Premier League
JPL 2022 - 2023
Anthony Spaulding Sports Complex

(24)
Jamaica Premier League
JPL 2022 - 2023

(23)
Jamaica Premier League
JPL 2022 - 2023

(22)
Jamaica Premier League
JPL 2022 - 2023

(21)
Jamaica Premier League
JPL 2022 - 2023
Edward Seaga Sports Complex
(20)
Jamaica Premier League
JPL 2022 - 2023

(19)
Jamaica Premier League
JPL 2022 - 2023
Anthony Spaulding Sports Complex

(18)
Jamaica Premier League
JPL 2022 - 2023
Anthony Spaulding Sports Complex
(17)
Jamaica Premier League
JPL 2022 - 2023
Anthony Spaulding Sports Complex
(16)
Jamaica Premier League
JPL 2022 - 2023

(15)
Jamaica Premier League
JPL 2022 - 2023

(14)
Jamaica Premier League
JPL 2022 - 2023
Anthony Spaulding Sports Complex

(13)
Jamaica Premier League
JPL 2022 - 2023

(12)
Jamaica Premier League
JPL 2022 - 2023

(11)
Jamaica Premier League
JPL 2022 - 2023

(10)
Jamaica Premier League
JPL 2022 - 2023

(9)
Jamaica Premier League
JPL 2022 - 2023
Anthony Spaulding Sports Complex

(8)
Jamaica Premier League
JPL 2022 - 2023
Anthony Spaulding Sports Complex
(7)
Jamaica Premier League
JPL 2022 - 2023
Anthony Spaulding Sports Complex

(6)
Jamaica Premier League
JPL 2022 - 2023
(4)
Jamaica Premier League
JPL 2022 - 2023

(5)
Jamaica Premier League
JPL 2022 - 2023
Anthony Spaulding Sports Complex
(3)
Jamaica Premier League
JPL 2022 - 2023

(2)
Jamaica Premier League
JPL 2022 - 2023
Wembley Center of Excellence

(1)
Jamaica Premier League
JPL 2022 - 2023
Anthony Spaulding Sports Complex

(22)
Jamaica Premier League
JPL 2022
UWI JFF Captain Horace Burrell Centre of Excellence

(19)
Jamaica Premier League
JPL 2022
Anthony Spaulding Sports Complex
(21)
Jamaica Premier League
JPL 2022

(18)
Jamaica Premier League
JPL 2022

(20)
Jamaica Premier League
JPL 2022
Anthony Spaulding Sports Complex

(17)
Jamaica Premier League
JPL 2022
Montego Bay Sports Complex
(16)
Jamaica Premier League
JPL 2022
Anthony Spaulding Sports Complex

(15)
Jamaica Premier League
JPL 2022
Anthony Spaulding Sports Complex

(14)
Jamaica Premier League
JPL 2022
Anthony Spaulding Sports Complex

(13)
Jamaica Premier League
JPL 2022
Anthony Spaulding Sports Complex

(12)
Jamaica Premier League
JPL 2022

(11)
Jamaica Premier League
JPL 2022
(10)
Jamaica Premier League
JPL 2022

(9)
Jamaica Premier League
JPL 2022

(8)
Jamaica Premier League
JPL 2022
UWI JFF Captain Horace Burrell Centre of Excellence

(7)
Jamaica Premier League
JPL 2022

(6)
Jamaica Premier League
JPL 2022
UWI JFF Captain Horace Burrell Centre of Excellence
(5)
Jamaica Premier League
JPL 2022
UWI JFF Captain Horace Burrell Centre of Excellence

(4)
Jamaica Premier League
JPL 2022
UWI JFF Captain Horace Burrell Centre of Excellence

(3)
Jamaica Premier League
JPL 2022
UWI JFF Captain Horace Burrell Centre of Excellence

(2)
Jamaica Premier League
JPL 2022
UWI JFF Captain Horace Burrell Centre of Excellence

(1)
Jamaica Premier League
JPL 2022
UWI JFF Captain Horace Burrell Centre of Excellence

(11)
Jamaica Premier League
JPL 2021
UWI JFF Captain Horace Burrell Centre of Excellence

(10)
Jamaica Premier League
JPL 2021
UWI JFF Captain Horace Burrell Centre of Excellence
(9)
Jamaica Premier League
JPL 2021

(8)
Jamaica Premier League
JPL 2021
UWI JFF Captain Horace Burrell Centre of Excellence

(7)
Jamaica Premier League
JPL 2021
UWI JFF Captain Horace Burrell Centre of Excellence

(6)
Jamaica Premier League
JPL 2021
UWI JFF Captain Horace Burrell Centre of Excellence

(4)
Jamaica Premier League
JPL 2021
UWI JFF Captain Horace Burrell Centre of Excellence

(3)
Jamaica Premier League
JPL 2021
(2)
Jamaica Premier League
JPL 2021
UWI JFF Captain Horace Burrell Centre of Excellence

(1)
Jamaica Premier League
JPL 2021
UWI JFF Captain Horace Burrell Centre of Excellence