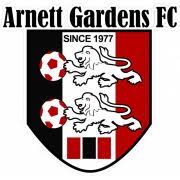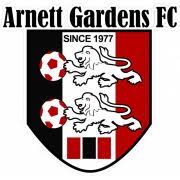 Official Name: Arnett Gardens Football Club
Nicknames: Junglists
Address: Anthony Spaulding Sports Complex,
Collie Smith Drive, Kingston 12, Jamaica
Website:
Club Colors:Red / Black
The History of Arnett Gardens Football Club
Arnett Gardens Football Club is a Jamaican professional football club based in the Kingston community of Arnett Gardens. The club was founded in 1946, making it one of the oldest and most successful clubs in the country. Arnett Gardens has a rich history and has won numerous trophies throughout the years, including 13 Jamaica National Premier League titles and 2 Caribbean Club Championships.
The team's early years were marked by success on the local level, winning multiple Kingston and St. Andrew Football Association (KSAFA) Super League titles. However, it wasn't until the 1970s that Arnett Gardens truly established itself as one of Jamaica's top clubs. The team won its first National Premier League title in 1971 and went on to win the league an additional 12 times in the following decades.
One of the team's most successful periods came in the 1990s, when Arnett Gardens won the league 6 times in the decade. The team also had success in the Caribbean Club Championship, winning the tournament in 1991 and 1998.
Arnett Gardens has also had a number of notable players throughout its history, including Walter Boyd, who played for the club in the 1970s and 1980s and is widely considered one of Jamaica's greatest ever players. The club has also produced a number of players who have gone on to play professionally abroad, such as Ricardo Gardner who played for Bolton Wanderers in the English Premier League and Onandi Lowe who played for various clubs in Europe and North America.
The team plays its home games at Anthony Spaulding Sports Complex, which has a capacity of 15,000. The facility was renovated in 2010 and is considered one of the best in the Caribbean. Arnett Gardens has a passionate fanbase, known as the "Junglists", who are known for their colorful and enthusiastic support of the team.
Overall, Arnett Gardens Football Club has a rich history and a legacy of success in Jamaican football. With a strong fanbase and a tradition of winning, the club is sure to continue to be a major force in Jamaican football in the years to come.
Leagues

Jamaica Premier League

Seasons

JPL 2022 - 2023, JPL 2023 -2024, JPL 2021, JPL 2022
Nationality

Jamaica

Current Team

Past Teams

Birthday

July 28, 2021

Age

2
JPL Players Stats Goals and Assists Leaders 2022 - 2023 Season
Arnett Gardens Football Club Squad JPL Season 2022 - 2023
Fixtures


(9)
Jamaica Premier League
JPL 2023 -2024
Results


(8)
Jamaica Premier League
JPL 2023 -2024

(7)
Jamaica Premier League
JPL 2023 -2024


(6)
Jamaica Premier League
JPL 2023 -2024


(5)
Jamaica Premier League
JPL 2023 -2024


(4)
Jamaica Premier League
JPL 2023 -2024

(3)
Jamaica Premier League
JPL 2023 -2024


(2)
Jamaica Premier League
JPL 2023 -2024


(1)
Jamaica Premier League
JPL 2023 -2024
Anthony Spaulding Sports Complex


(26)
Jamaica Premier League
JPL 2022 - 2023
Anthony Spaulding Sports Complex

(25)
Jamaica Premier League
JPL 2022 - 2023
Anthony Spaulding Sports Complex


(24)
Jamaica Premier League
JPL 2022 - 2023
Catherine Hall Sports Complex


(23)
Jamaica Premier League
JPL 2022 - 2023
Anthony Spaulding Sports Complex

(22)
Jamaica Premier League
JPL 2022 - 2023

(21)
Jamaica Premier League
JPL 2022 - 2023
Anthony Spaulding Sports Complex


(20)
Jamaica Premier League
JPL 2022 - 2023
Wembley Center of Excellence


(19)
Jamaica Premier League
JPL 2022 - 2023
Effortville Community Center


(18)
Jamaica Premier League
JPL 2022 - 2023
Anthony Spaulding Sports Complex


(17)
Jamaica Premier League
JPL 2022 - 2023


(16)
Jamaica Premier League
JPL 2022 - 2023
Anthony Spaulding Sports Complex


(15)
Jamaica Premier League
JPL 2022 - 2023

(14)
Jamaica Premier League
JPL 2022 - 2023
Anthony Spaulding Sports Complex


(13)
Jamaica Premier League
JPL 2022 - 2023

(12)
Jamaica Premier League
JPL 2022 - 2023


(11)
Jamaica Premier League
JPL 2022 - 2023
Anthony Spaulding Sports Complex


(10)
Jamaica Premier League
JPL 2022 - 2023

(9)
Jamaica Premier League
JPL 2022 - 2023
Anthony Spaulding Sports Complex

(8)
Jamaica Premier League
JPL 2022 - 2023
Anthony Spaulding Sports Complex


(7)
Jamaica Premier League
JPL 2022 - 2023
Anthony Spaulding Sports Complex


(6)
Jamaica Premier League
JPL 2022 - 2023
Anthony Spaulding Sports Complex


(4)
Jamaica Premier League
JPL 2022 - 2023
Anthony Spaulding Sports Complex


(5)
Jamaica Premier League
JPL 2022 - 2023


(2)
Jamaica Premier League
JPL 2022 - 2023


(3)
Jamaica Premier League
JPL 2022 - 2023
Anthony Spaulding Sports Complex

(1)
Jamaica Premier League
JPL 2022 - 2023
Anthony Spaulding Sports Complex


(22)
Jamaica Premier League
JPL 2022
Anthony Spaulding Sports Complex


(21)
Jamaica Premier League
JPL 2022
Anthony Spaulding Sports Complex

(20)
Jamaica Premier League
JPL 2022
Anthony Spaulding Sports Complex


(19)
Jamaica Premier League
JPL 2022
Anthony Spaulding Sports Complex


(18)
Jamaica Premier League
JPL 2022
Anthony Spaulding Sports Complex


(17)
Jamaica Premier League
JPL 2022
Montego Bay Sports Complex


(16)
Jamaica Premier League
JPL 2022
UWI JFF Captain Horace Burrell Centre of Excellence

(15)
Jamaica Premier League
JPL 2022
Anthony Spaulding Sports Complex


(14)
Jamaica Premier League
JPL 2022
Anthony Spaulding Sports Complex


(13)
Jamaica Premier League
JPL 2022
Anthony Spaulding Sports Complex

(12)
Jamaica Premier League
JPL 2022


(11)
Jamaica Premier League
JPL 2022


(10)
Jamaica Premier League
JPL 2022

(9)
Jamaica Premier League
JPL 2022


(8)
Jamaica Premier League
JPL 2022
UWI JFF Captain Horace Burrell Centre of Excellence


(7)
Jamaica Premier League
JPL 2022


(6)
Jamaica Premier League
JPL 2022
UWI JFF Captain Horace Burrell Centre of Excellence


(5)
Jamaica Premier League
JPL 2022
UWI JFF Captain Horace Burrell Centre of Excellence

(4)
Jamaica Premier League
JPL 2022
UWI JFF Captain Horace Burrell Centre of Excellence


(3)
Jamaica Premier League
JPL 2022
UWI JFF Captain Horace Burrell Centre of Excellence


(2)
Jamaica Premier League
JPL 2022
UWI JFF Captain Horace Burrell Centre of Excellence

(1)
Jamaica Premier League
JPL 2022
UWI JFF Captain Horace Burrell Centre of Excellence

(11)
Jamaica Premier League
JPL 2021
UWI JFF Captain Horace Burrell Centre of Excellence


(10)
Jamaica Premier League
JPL 2021
UWI JFF Captain Horace Burrell Centre of Excellence


(9)
Jamaica Premier League
JPL 2021


(8)
Jamaica Premier League
JPL 2021
UWI JFF Captain Horace Burrell Centre of Excellence


(7)
Jamaica Premier League
JPL 2021
UWI JFF Captain Horace Burrell Centre of Excellence


(6)
Jamaica Premier League
JPL 2021
UWI JFF Captain Horace Burrell Centre of Excellence

(5)
Jamaica Premier League
JPL 2021
UWI JFF Captain Horace Burrell Centre of Excellence

(4)
Jamaica Premier League
JPL 2021
UWI JFF Captain Horace Burrell Centre of Excellence


(3)
Jamaica Premier League
JPL 2021


(2)
Jamaica Premier League
JPL 2021
UWI JFF Captain Horace Burrell Centre of Excellence