Praises pour in for Thompson-Herah, who was named Athlete of the Year, as Jamaica's sports minister says they were expecting it
2 min read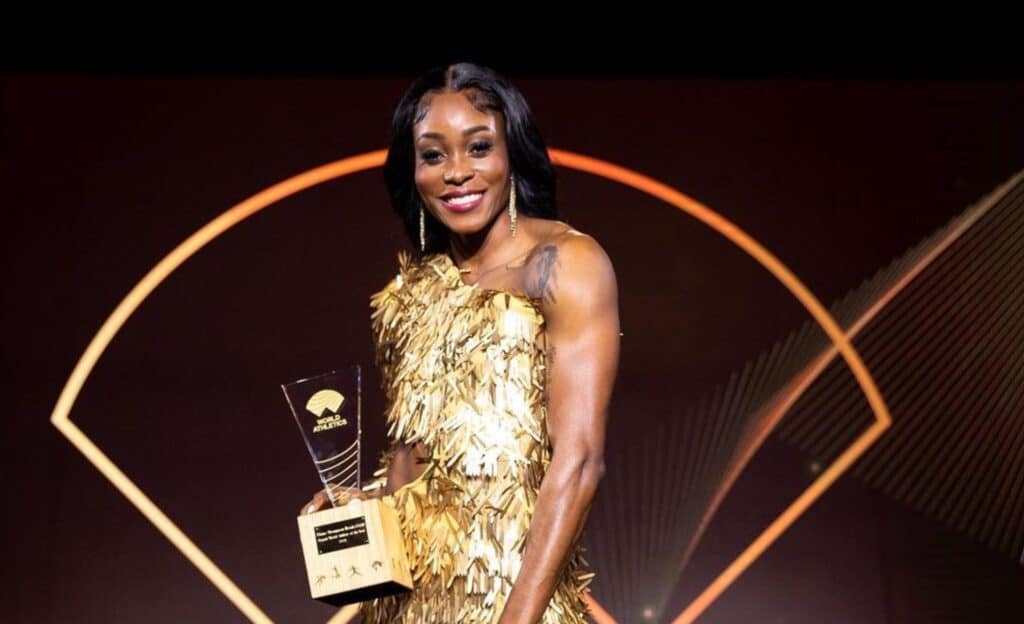 The Jamaica Olympic Association and Jamaica's sports minister have both praised Olympic champion Elaine Thompson, who was recently named World Athletics Female Athlete of the Year in Monaco.
Elaine Thompson's selection for this significant achievement came as no surprise to Olivia Grange, Jamaica's Minister of Culture, Gender, Entertainment, and Sport.
The 29-year-old Jamaican earned her 1st AOY honors after defending her Rio 2016 100m and 200m titles. She surpassed a strong number of candidates that comprised Sydney McLaughlin of the United States, Faith Kipyegon of Kenya, Sifan Hassan of the Netherlands, and Yulimar Rojas of Venezuela.
Minister Grange said that they expected Herah to win the award. The country was indeed overjoyed and proud of Elaine for having won the top prize for women in track and field this year. Her performances in the World Games and Olympics, earned her a standing ovation from attendees in the stadium. In fact, she has had one of the best sprint games of the season in history, preserving her 200m and 100m titles in Tokyo in 21.53 seconds and 10.61 secs, respectively, while also adding another gold medal to her acquisition in the 4x100m relay, which she and her teammates managed to win in a nationwide record speed of 41.02 seconds.
Elaine did not stop there; she managed to win the 100m in a globe winning time of 10.54 seconds, in her 1st game after the Olympics. This achievement placed her second all-time in the 200m and 100m. Thompson-Herah joins two other Jamaican greats in receiving the grand prize from the world-governing body of sports. Minster Grange went on to say that Elaine now completes a line-up of Female Athletes of the Year for Jamaica, moving in the footsteps of Shelly-Ann Fraser Pryce and Merlene Ottey. Jamaica holds so much respect for Elaine Thompson-Herah as she is simply amazing.
Christopher Samuda, the president of JOA presented the achievement as a token for her exemplary work this year. Samuda congratulated the Olympian, describing how the Jamaica Olympic Association was proud of her outstanding achievements. The authorities are happy that she is a good ambassador for Jamaica.
It was an admirable achievement, the merit for absolutely outstanding performances and a testament to her bravery in facing all sorts of obstacles in a year disrupted by the pandemic.
Thompson-Herah stated that winning the prestigious accolades was the perfect way to cap off her incredible season. She currently boasts of being the fastest woman alive. She expressed amazement at how the Lord guided her to this point.
She thanked her supporters and sponsors for their support during the legendary journey. On her social media pages, she wrote of how she was grateful to @nike, @ncbjamaica, and flowjamaica for their unwavering support.