The Jamaicans Are Off to a Good Start in the Indoor Season of 2021-22
2 min read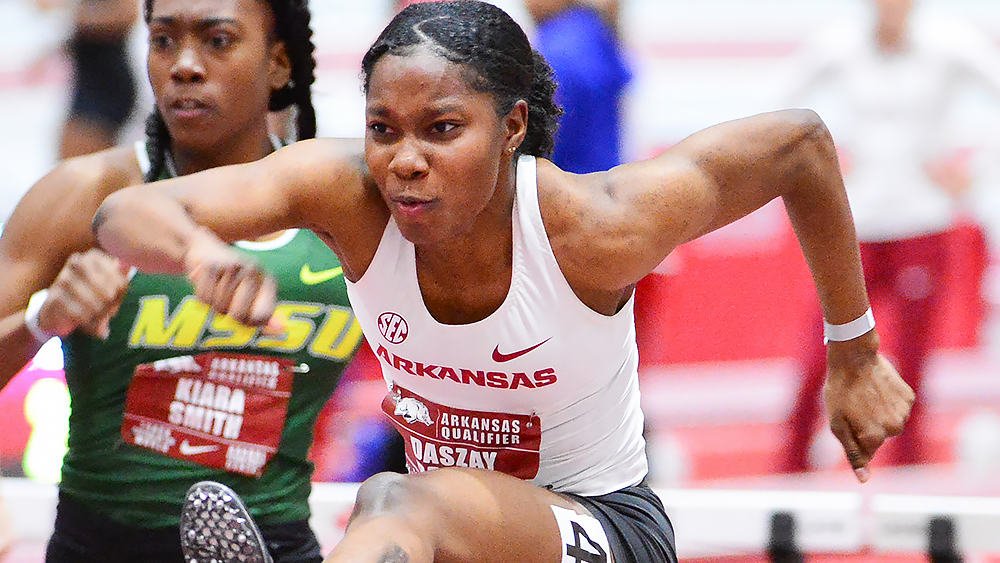 As the 2021-22 indoor track and field season officially began in the United States over the weekend, a number of Jamaicans got off to a strong start. The event is happening at the Wooo Pig Classic in the Randal Tyson Indoor Centre in Fayetteville, Arkansas. Daszay Freeman set a globe time in the 60m hurdles, while college athletes Lamara Distin of Texas A&M and Morgan State's Kobe Jordan Rhooms both set campus marks in the women's long jump and men's triple jump.
Freeman, who finished fourth in this meet in early January, won in 8.14 seconds, the fastest time in the world thus far, defeating Yoveinny Mota of Venezuela, who secured 8.15 seconds, just a tenth of a second slower than her national record of 8.14 seconds. Distin won the women's high jump at the same competition, clearing a personal best and Texas A&M's second-best all-time 1.86m, the best in NCAA Division One thus far.
Joelle Stewart of Arkansas Nine Bluff, a former Excelsior High thrower, finished third in the women's weight throw with a hurl of 13.85 meters. Rhooms, a former jumper at Cornwall College, won the men's triple leap in the Navy Invitational I held in Annapolis, Maryland, with a Morgan State University record and a personal best of 15.91m.
It surpassed his previous record of 15.64m, which he accomplished in February 2020 while capturing the MEAC indoor national titles, and also set a new Wesley Brown Field House Record. Zackery Dillon, a former Calabar High thrower won the shot put with 16.39m in his very first college contest, and he finished second in the high jump with 2.03m.
Marie Forbes won the women's weight throw in the Clemson Opener in her debut appearance for the Tigers, while Daniel Sloley, a former Immaculate Conception athlete finished 11th with 13.14m. Kyle Mitchell threw 18.56 meters to win the shot put at the Liberty Kickoff Meet. At the Windy City Classic in Chicago, former Cornwall College sprinter Mikhail Watson of Chicago State set two personal bests: 23.74 seconds in the 200m and 7.14 seconds in the 60m final.