Adidas to Sponsor Jamaican National Teams After JFF Agreement
2 min read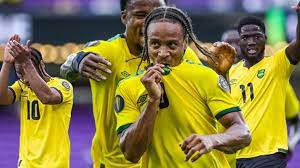 This partnership will help Jamaican football to rebuild a strong foundation that can be used to bring more success
The Jamaica Football Federation has reached an agreement with Adidas. The sportswear giant will be the official sponsor of the JFF and this means that the company will provide kits for the country's national teams. This will be very helpful for the Jamaica's football programme. The company will start suppling these kits in January 2023.
The Jamaican Football Federation has been struggling to raise funds for a long time and therefore this deal will be a major boost for Jamaican sports.
JFF president Michael Ricketts said that they are happy to be associated with a respectable company like Adidas. He stated that they are hoping to create a fruitful relationship.
Ricketts revealed that Adidas will play an activate role in developing the country's football on all levels. The JFF has been doing this work on its own and that's why Ricketts is happy to have a new supporter. Adidas also works with other international federations like the RBFA (Belgium), FIGC (Italy), AFA (Argentina), RFEF (Spain) and the DFB (Germany).
Nick Craggs; the Adidas Global Football general manager, revealed that they were excited about the prospect of making Jamaican football more successful. Craggs said that this would be a long-term contract between Adidas and the JFF. He revealed that Adidas chose Jamaica because of the country's talented footballers and Jamaica's famous culture that is popular in all corners of the world. He said that the company was impressed by women's team recent qualification for their second World Cup. Jamaica has also been producing world class male footballers like Michail Antonio and Leon Bailey. Adidas is hoping to share many memorable moments with Jamaica's national teams.
The officials of the Jamaican Football Federation revealed that CEO of Business 2 Sports Group Marlon Gilbert-Roberts , former Reggae Boy Fitzroy Simpson and sports lawyer Jonathan Himpe were the heroes behind the "historic deal".
This partnership will help Jamaican football to rebuild a strong foundation that can be used to bring more success, this is according Gilbert-Roberts.
Gilbert-Roberts said that it was fitting that this agreement has be signed at a time when Jamaicans are celebrating 60 years of independence. This partnership represents the Jamaican culture of national pride, joy, inclusivity strength and unity.
About Author