Australia Thrashes the Sunshine Girls at the Commonwealth Games
2 min read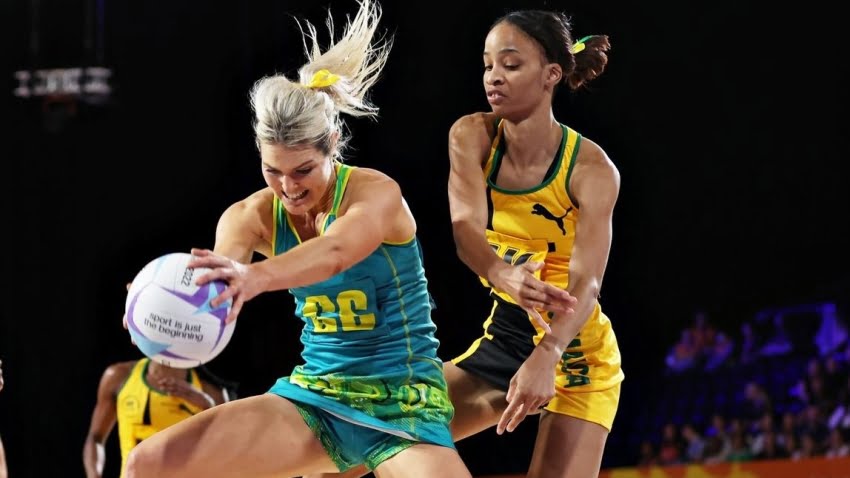 The Diamonds are now among the international sport's dominant teams with six Quad Series triumphs, eleven World Cups and four Commonwealth titles
Australia's Diamonds defeated Jamaica's sunshine girls to secure their 1000th gold medal for the country. The two teams were engaged in an electrifying final at the Commonwealth Games. This was as a retaliation victory in the game that went down at the National Exhibition Centre Arena.
The Diamonds were able to handle the terror caused by Jamaican Jhaniele Fowler, current world best player. The Australians ended up with a 55-51 win. This was barely three days after the two teams met whereby the Diamonds managed to secure a six-goal lead at the end of the quarter. However, they let this early lead slip and they lost to the Jamaicans. They were not going to let this happen twice.
Cara Koenen, with 11 goals from 11 attempts, combined marvelously with Gretel Bueta who had 37 goals from 37 attempts up front as the Diamond's defensive unit was being led by Courtney Bruce. The Diamonds are now among the international sport's dominant teams with six Quad Series triumphs, eleven World Cups and four Commonwealth titles.
Stacey Marinkovich's team kicked off the game quite impressively. They were ahead with a score of 14-12 when the quarter ended after smothering the Sunshine Girls in defense thus causing the six-goal lead.
Nonetheless, the point of view quickly transitioned with Fowler at the center, moving her team 4 points up. This prompted Marinkovich to introduce goalkeeper Sarah Klau, a move that was intended to curb Fowler's dominance. The score was at 29-29 when the match went into halftime.
After the break, the Diamonds dominated the game with Bruce emphasizing on her defensive role. This in turn motivated seven consecutive Australian points and it increased the lead to ten. Be that as it may, the Sunshine Girls brought it down to six as the match went into the final quarter. In a sinister way for the Australian team, they had encountered the same problem during their previous match with the Jamaicans.
All the same, they could not let it slip again this time. The score difference was briefly reduced to three with Fowler finishing with 46 points from 47 attempts.
About Author