Sunshine Girls Receive $14-m Injection from Wray and Nephew Rum
2 min read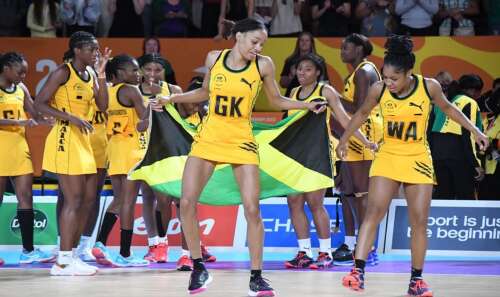 There have been many calls for companies to offer support to this talented team
Sources have revealed that Jamaica's Sunshine Girls have receive a $14-m injection from Wray and Nephew Rum. This money will fund the operations of Netball Jamaica, the governing body for netball and the national senior netball team.
The rum company revealed that this is a three-year deal that can be can renewed in the near future. This endorsement deal comes just days after the Sunshine Girls secured a silver medal after competing in the Commonwealth Games. The Sunshine Girls have been delivering spectacular performances over the years and this has resulted in many calls for companies to offer support to this talented team.

Some of the team's most memorable moments include medal-winning performances in previous Commonwealth Games and the Netball World Cup. Many fans will also remember the Jamaican's recent win over the mighty Australians.
Tricia Robinson, the president of Netball Jamaica, said that she was excited to receive the funds on behalf of the Sunshine Girls. She emphasized that this financial help would be used to improve the team so that they can achieve more glory.
Robinson said that the partnership between the Sunshine Girls and Wray & Nephew White is a match made in heaven because both parties believe in the Jamaican spirit of fighting even when facing an opponent as big as Goliath.

Pavel Smith, marketing manager of the rum company, also expressed his delight at the opportunity of contributing to the success of Jamaica's netballers. He revealed that they had chosen to sponsor the Sunshine Girls because they had world-class athletes and they were good ambassadors of Jamaican culture. He said that the money will be used for international travel, local transportation, buying new gear and other recurring expenses.

The cash represents support in the 14 parishes of Jamaica, which mirrors Wray Rum's currently available Parish Collection, to mark Jamaica's 60th Independence.
The two parties will continue to release detailed information about how the contract will work.
About Author