Akino Lindsay to Participate in ISKA World Championships
2 min read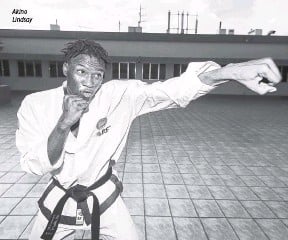 Martial artists from Jamaica will once again compete in the global tournament which will run from October 31st to November 6th
The International Sports Kickboxing Association's (ISKA) Amateur Members Association World Championships tournament is set to kick off next week at the Daima Sports Complex in Kenner, Turkey. Martial artists from Jamaica will once again compete in the global tournament which will run from October 31st to November 6th.
Jamaica has frequently made a prominent name for itself at the championships. The Island nation last participated in the tournament at the Neptune Stadium in Cork City, Ireland back in 2019. It was at this tournament that Richard Stone managed a hat trick with outstanding performances.
Jamaica has in the past hosted two tatami events at the Montego Bay Convention Centre, the most recent being in 2018. Jamaica bagged the highest number of medals in the point and continuous categories which were a total of 118; 27 gold, 35 silver and 56 bronze. Only England outshined the nation with 126 medals.
Jamaica's team will be quite small in next week's tournament. Coach Jason McKay will be guiding Jamaican Akino Lindsay who not only won gold twice in 2018 but also one gold medal in Greece 2017 and Portugal 2015.
Jamaica first won a medal at the championships in 2012 when McKay took home the bronze medal. He commented that he expects Lindsay to win the gold medal in both continuous and points divisions.
Lindsay also bagged four gold medals at the United States Open held in 2018. Stone is the only martial artist who outnumbers him in the gold medals won at the ISKA Amateur Members Association World Championships tournament.
About Author