Alia Atkinson brings the ISL chapter to a close with a gold and two silver medals
2 min read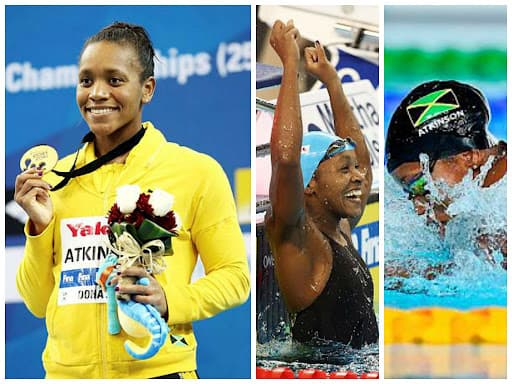 Alia Atkinson, Jamaica's champion swimmer, finished the third season of the International Swimming League (ISL) on a positive note, winning two silver medals and one gold as her club finished third after the championship match on Saturday in Eindhoven, Netherlands.
Atkinson, who was competing in her final appearance at the high-profile event, won the 50m breaststroke but finished second in the 100m breaststroke and the 4x100m medley relay. She won the 50m breaststroke collecting crucial points for her team. Energy Standard, based in France, came out on top with 534 points to win their second ISL title, following their first victory in 2019.
Cali Condors, the defending champions, finished second with 522 points, followed by London Roar in third place with 393.5 points and LA Current in fourth place with 305.5 points. On Friday, Atkinson began the two-day final with a faultless breaststroke showing, clocking 29.15 seconds, her quickest time of the season.
The Jamaican beat American competitor and ISL Cali Condors reigning champion Lilly King (29.44secs) and Italian Benedetta Pilate, who had pushed her to second position earlier this season. Her world record for the event, which she established in Budapest in 2018, stands at 28.56 seconds.
Atkinson, 32, then joined London Roar colleagues Marie Wattel, Emma McKeon, and Minna Atherton for the 4x100m breaststroke, where her 1:04.33 swimming leg helped her team to win in 3:48.45 minutes. They finished second after Energy Standard in 3:48.11 minutes, and Cali Condors in third with 3:49.47. It is an understatement to suggest that Atkinson has been a fantastic addition to the London Roar club for the past two seasons.
With all that in mind, the five-time Olympian returned on Saturday to finally end the ISL chapter on a phenomenal journey that included four World Short-course crowns, which she hopes to match in her final effort from December 16-21.
She finished second in the 100m breaststroke, clocking in at 1:03.85 minutes, behind King, who ended up winning in 1:03.75 minutes. Molly Hannis, a Condor colleague and King's compatriot, finished 3rd in 1:05.01 minutes. This season's ISL journey has been grueling, but rewarding for all 10 teams and the 200 divers from around the globe who competed in the preseason and play-offs before making it to the four-team final.
Atkinson is also a good scholar, getting an honorary Doctor of Laws degree from the University of the West Indies in November 2021.