Carter, a retired Jamaican sprinter, suspended for four years after failing drug test
2 min read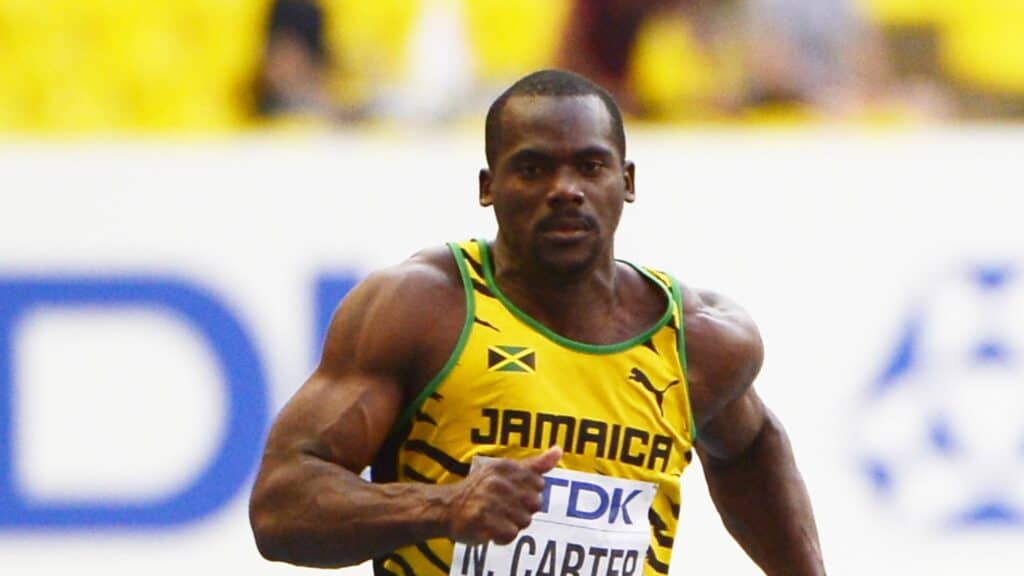 Nesta Carter, a retired sprinter, has been banned for four years by Jamaica's Independent Anti-Doping Disciplinary Panel for using the prohibited substance clomiphene. Clomiphene is forbidden at all instances as an anti-estrogenic agent in the S4 type of Hormone and Metabolic Modulators, according to the World Anti-Doping Agency Prohibited List. Clomiphene has also been discovered as an undocumented element in black market performance-enhancing drugs offered on the internet.
Carter, 36, tested positive for the chemical in an out-of-competition test held in March this year, resulting in an eight-year suspension.
Carter was banned for three months in 2017 after testing positive for the stimulant methylhexanamine in a retrospective test of a sample obtained at the 2008 Olympics. Usain Bolt and Jamaica were stripped of their 4x100m relay gold medals from the Beijing Olympics as a result of this judgment. Carter and his companions have kept their gold medals from the 2012 London Olympics sprint relay.
Carter announced his departure from track and field in early August, citing injuries and an unidentified medical issue as reasons for his inability to compete at a high level. The gold medal he won as part of the 4×100 meter relay team that established the world record of 36.84 seconds at the 2012 London Olympics is the highlight of Carter's long career.
Nesta Carter hung has up his spikes for the time being. While Carter's retirement from track and field was widely publicized in the local media the MVP Track Club, which he represented for many years, made the announcement official on August 9 via a news release. Since March, he was unable to compete due to a recurrent injury, he claimed.
Carter also won three gold medals at the World Championships as part of the Jamaican 4x100m relay team in 2015, 2011, and 2013, a silver in 2007, and in 2013 a single bronze in the 100m final. He expressed his appreciation for everyone who helped him throughout his sporting career.
Being born and raised in Manchester's Banana Ground, he was able to compete around the globe for 17 years and he loved his career very much. Carter also complimented his Jamaican teammates on their current Olympic win in Tokyo. He went on to say that he was no longer able to perform as an athlete and at 35, its time to retire.
Following a positive test for the chemical, a female fertility medicine that may be used to alter testosterone levels when consumed by males, the panel sentenced Carter to four years in prison. Carter announced his retirement in August, stating that he had been unable to train since March due to a private medical ailment.
He defended himself by saying that he was taking a medically essential drug that could result in a positive test.
About Author