Anticipation Peaks: Shericka Jackson's 200m Title Defense on Day 7 of World Athletics Championships
2 min read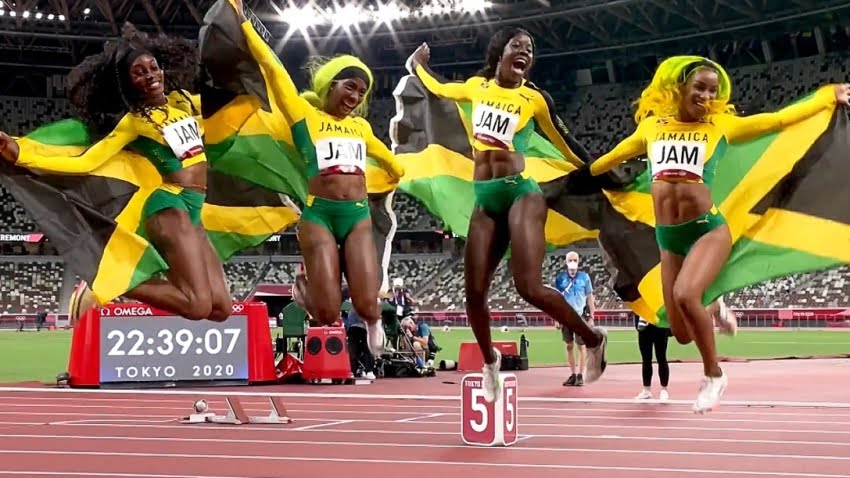 Day 7 Highlights: Shericka Jackson's Title Defense and More
Budapest, Hungary – August 25, 2023
As the World Athletics Championships continue to captivate audiences, Day 7 is set to deliver exhilarating action with the highly anticipated defense of Shericka Jackson's 200 meters title. The stage is also set for a clash of titans in the men's 200 meters finals, along with a strong Jamaican presence in other events, promising another day of unforgettable moments.
Shericka Jackson's Title Defense: A Thrilling Showdown Day 7 promises a battle of the sprinting giants as Shericka Jackson, the reigning champion in the Women's 200 meters, takes center stage. Jackson faces off against none other than Sha'Carri Richardson, who emerged victorious in the 100 meters, edging out Jackson. Richardson's lane 9 draw adds to the intrigue, but all eyes are on the resolute Shericka Jackson, whose scintillating form promises an exhilarating contest.
Andrew Hudson's Redemption: Men's 200m Finals In the Men's 200 meters finals, Jamaican pride rests on the shoulders of Andrew Hudson. An appeal secured his spot in the finals after an earlier incident involving a tournament golf cart. Hudson's determination and speed are set to shine as he represents Jamaica on this grand stage, ready to make his mark among the world's best.
Triple Jumping into History: RICKETTS and WILLIAMS Jamaica's prowess extends to the Women's Triple Jump Finals, where Shanieka RICKETTS and Kimberly WILLIAMS are poised to shine. With their exceptional jumping prowess, they are all set to showcase their talents on the global platform, vying for top honors and adding to Jamaica's legacy in field events.
Relay Fever: 4×100 meters Heats The excitement kicks off early with the 4×100 meters Heats, where Jamaica's relay teams will aim to make a strong impression. As the baton passes between athletes, the Jamaican sprinting legacy will be on full display, captivating fans worldwide.
Join Us for the Thrills! Day 7 of the World Athletics Championships promises to be a rollercoaster ride of emotions, from the electric showdown in the Women's 200 meters to the men's 200 meters finals and other compelling events. AllSportsJamaica.com is your ultimate source for in-depth coverage, bringing you the latest insights, highlights, and athlete perspectives.
Stay connected on our YouTube channel and across social media platforms as we bring you exclusive content and celebrate the indomitable spirit of Jamaican athletes. It's all happening here, at the heart of Jamaican sports – All Sports Jamaica.
About Author