At the Trials, the 110-Meter Hurdles Competition Was Fierce
2 min read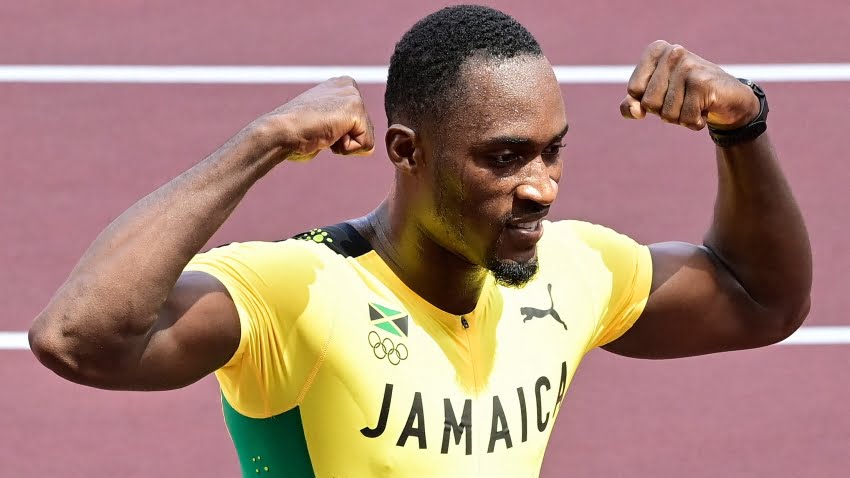 Jamaica is Represented by Many World Champions
The 110m hurdles event at the JAAA National Senior Championships this weekend is unlikely to produce the same level of excitement as it did the previous year, but we still expect fireworks in what has evolved into a hotly contested competition.
The last two Olympic champions and top Jamaicans thus far this year, Omar McLeod, Hansel Parchment, Olympic bronze medallists Ronald Levy, and Rasheed Broadbell, have all met the requirements to compete in the World Championships. It will be held at Hayward Field in Eugene, Oregon, and will begin in about 3 weeks.
However, there is a roster of several credible contenders, including former World Under-20 medalists Damion Thomas and Orlando Bennett; college students LaFranz Campbell and Phillip Lemonious who are based in the US; as well as Michael O'Hara who will grace the event.
While the then-reigning Olympic champion McLeod withered by hitting the first hurdle and was eliminated from contention, Hansle Parchment blossomed gloriously as he won the event and went on to win the gold later in Tokyo last year.
Due to injuries, Parchment was only able to compete in one practice meet before the championships last year.
This year, however, he has been in outstanding form, winning all four of the events he has competed in and posting times of under 13.00 seconds three times, including a season-best 13.09 seconds.
Levy, who hasn't participated since the World Indoors in March, may not be able to compete in the Trials.
McLeod, meantime, skipped his final preliminaries race last week in Oslo due to emotional and physical problems, but he's anticipated to be in peak shape this weekend to make up for last year's mistake.
Despite not finishing a race in Holland just over a week ago, Thomas has battled in his debut season as a professional but has run 13.40 seconds.
Lemonious, a student at the University of Arkansas, will try to finish the season on a positive note after missing the NCAA National Championships.
About Author