Blaine Undecided Despite Receiving the JFF's Backing
2 min read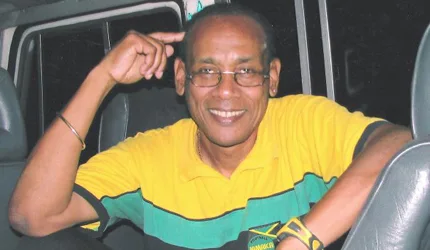 The Players are Currently Contemplating Their Next Move
Vin Blaise is still undecided about whether to stay or quit despite receiving support from the Jamaica Football Federation. He is still weighing his options regarding his tenure as interim coach of the Reggae Girlz.
Blaise said that he is hesitant about returning to his job because he is afraid that he will have to fire many people who were involved in demanding for his removal. "There were too many individuals who signed that letter that demanded that the JFF should fire me," he said.
The Reggae Girlz said that they're afraid that they might get knocked out in the final round of World Cup qualifying starting July 4. They complained about Blaine terrible tactics and lack of a game plan.
WOMEN'S FOOTBALL coach, Charles Edwards, has described the Jamaica Football Federation's (JFF) decision to keep Vin Blaine on as Reggae Girlz head coach as strange.
Edwards, former coach of many-time national champion, Barbican, noted that the decision is a tricky one and that the federation will now have its work cut out to mend the fractured coach-player relationship, if the team is to stand a chance of qualifying for the World Cup.
Meanwhile, JFF General Secretary Dalton Wint says he's aware of news circulating that Blaine, will be resigning his post. However, Wint says he has not received any indication from Blaine that this is the case.
The situation is expected to create a huge rift between Blaine and the players, many of whom he coached as youth players.
Edwards said he has never seen a coach lose a changing room and remain in place, and that it will be interesting to see how things unfold.
"I never saw this decision coming. It is rather strange. It is a tricky situation because the girls went to the level of writing a letter.
Vin has refuted the letter but we don't know what really happened, only that there is a dispute between the players and the coach and he has lost the changing room.
"In all my years of coaching I have never seen a coach lost a changing room in this manner and continue in his job, so it would be interesting to see what happens."
The players are currently contemplating their next move.