Boxing legends James Toney and 'Razor' Ruddock set to fight in Jamaica
2 min read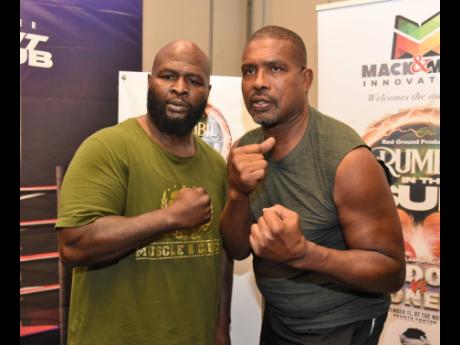 The money that will be made from this event will be donated to Ruddock's alma mater, Good Hope Primary School
Iconic heavyweight boxers James Toney and 'Razor' Ruddock are set to fight in the National Indoor Sports Centre, Jamaica. The two legendary boxers have promised to deliver an entertaining fight.
The two fighters will be fighting in a boxing card that is themed as the 'Rumble in the Sun'. The event is expected to begin at 6 o'clock. The event is happening in Jamaica because Donovan 'Razor' Ruddock was born in the Caribbean nation. The 59-year-old Ruddock will be facing tough competition because Toney, 55, is a former titleholder.
Ruddock hit the scale at 260 pounds at yesterday's weigh-in show. Toney came in lighter at a little over 247. The weigh in happened at the AC Marriott hotel in St Andrew. The fighters had an interesting press conferences and they both promised to knock each other out.
Ruddock made a name for himself when he fought the great Mike Tyson in 1991. Ruddock said that he has an advantage because he is a natural-born heavyweight. On the other hand, James pointed to his impressive career in which he won across six divisions.
Toney told journalists that he had a satisfactory 14-week training camp. He said that he is not in prime shape but he is ready for this fight.
The card will also feature Richard 'Frog' Holmes who will compete against Colombian Jose Julio. Canada-based Donovan Ruddock Jr will square off against fellow welterweight Jazeer Heron. Colombian Aristides Perez and American prodigy Abel Mendoza will also clash in a ten-round welterweight bout. Local heavyweights Jermaine Bowen and Tsetsi Davis will clash in a six-round match.
The money that will be made from this event will be donated to Ruddock's alma mater, Good Hope Primary School. The legendary Ruddock asked for Jamaicans to turn up in large numbers. He revealed that he hopes to building more classrooms for the St Catherine-based school.
The entertainment will come from Dancehall legend Beenie Man.
About Author