Chapleton Maroons Continue to Rampage in JFF Tier Two Competition
2 min read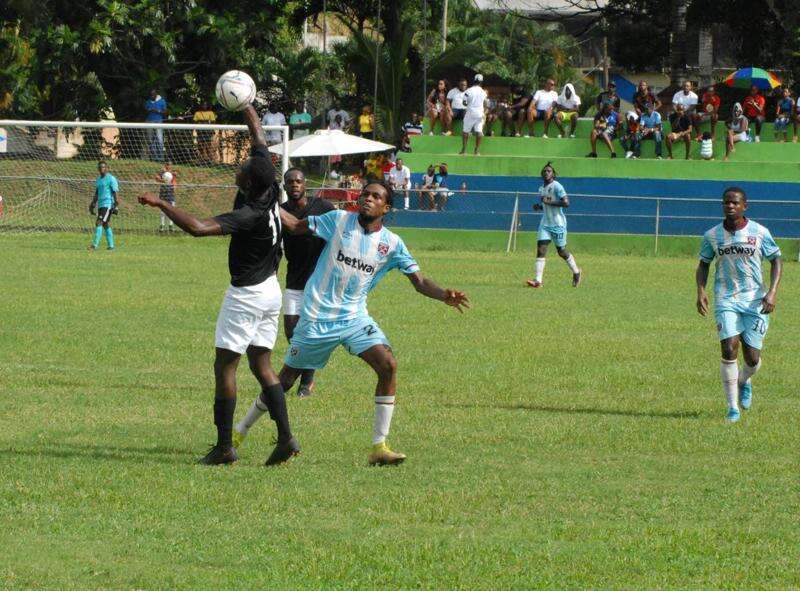 The Game was Played in Wespow Park in St James
The Maroons continued with their rampage in Jamaica football federation national Tier Two competition after beating the Wadada United 2-1. The competition took place at Turners' field in Chapelton, Clarendon.
At the Wespow park, Obrien Robinson scored the first goal as Faulkland FC beat Baptist alliance 5-2 for their fourth win despite ending the game with only nine players. Ronald McLeish opened the scoring for Faulkland but was dismissed only after playing for 50 minutes.
He got two yellow cards within a minute, while Michael McLoud was disqualified in the game after he went down following a clash head with another player after the St James team had completed their full substitutes.
Baptist alliance also finished the game with one more minor player in the second half. Dushane Francis, who was a substitute in the second half, was dismissed after he struck a player at a Faulkland FC player.
Although the Baptist alliance had a better start for the first ten minutes, they found down after Faulkland FC, who were the main hosts scored three goals in six minutes.
McLeish scored on FC's first actual attack beating the goalkeeper Ander Brown in the 13th minute. On the other hand, Rodcliff Dawkins doubled the scores when he beat the offside trap in the 16th minute, and finally, Robinson headed the third goal in the 19th minute.
Robinson would have scored another goal at the 37th minute, but he went down to ten men.
The Baptists took advantage and pulled one goal back through Stephen Campbell. On the 58th minute, Robinson completed his trick on the penalty post.
Still, Baptists got a free kick from Daminan Anderson from the other end scoring their second goal. Hence the Faulkland FC outscored the Baptist alliance at Wespow with a score of 5-2.
About Author