Chris Gayle Bids Farewell to Jamaica After the End of a Dazzling Career with the West Indies
2 min read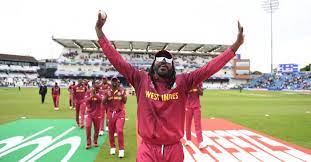 Kingston, Jamaica — 42-year-old Chris Gayle recently joked about wanting to take the West Indies to the next World Cup tournament. As it stands, the tournament will be held in Australia in less than six months. However, selectors have suggested that he should retire. The player has decided that he will end his career in style in his Jamaica home. He has invited most of his fans to attend the occasion. On Saturday last week, Gayle demanded an opening after making 15 as the West Indies beat Australia out of the T20 World Cup.
Gayle gave a hint on his Facebook conversation with the ICC that he was not yet ready to leave after the game. However, his teammate, Dwayne Bravo established that the player had just participated in his last match of his international career. Gayle went on to say that the ICC did not make the announcement about his retirement. He wished that he would be given another chance to play in the presence of his home fans. He would be really grateful.
Gayle said that even though he has had a lot of struggles, he is certain that he has had a wonderful career. In 453 T20 Games, he has had a total of 14321 runs with an average of 36.44. He was thankful for his career in the West Indies Cricket, even at his age and he was still growing stronger. Despite incurring some injuries on his hand and foot, he was still grateful for the experience.
Despite him retiring from the West Indies, he intends to participate in franchise cricket for as long as his body is able to. He said that he wanted to retire a couple of years ago but was reluctant as he needed to extend his gratitude towards the West Indies. Due to the change of heart and presidency within the team, he felt that it was good that he physically enjoys his time in cricket with the team.
Gayle requested Captain Pollard on whether he could come play for them in his specialty, which is the short formats. He was not hesitant to give him the chance. Gayle was very grateful for the opportunity. He states that the Corona Virus pandemic obstructed his two years that he had expected to play for the West Indies, however he is entirely grateful that he got to play for one year.
He thinks that this is the right time for him to exit from his career so as to give way for other young players an opportunity to shine too. He said that he has some of the tightest friendships with these players and was more than glad to pave the way for them. He looks forward to enlightening the players while using his experience to coach. He hopes that they will all have a successful career in and around their youthful years.