City Striker Bunny Shaw Scores Hat-Trick While Jamaica Beats Cayman Islands 9-0
2 min read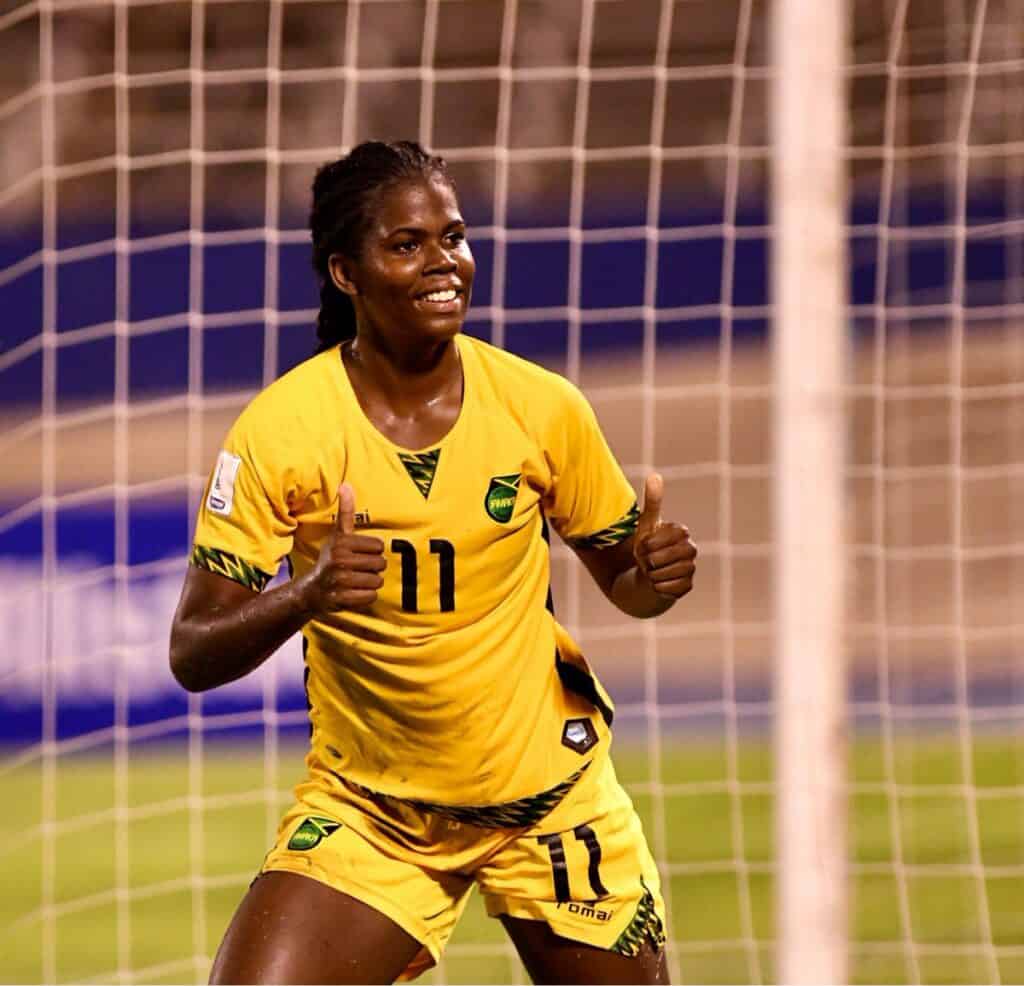 The Game was Held at the Truman Bidden Stadium
The Reggae Girlz flew out of the blocks and were 5-0 up within 16 minutes in their recent game against Cayman Island. This was as a result of Trudi Carter's nine-minute hat-trick. Carter scored in the seventh, 16th and 17th minutes. Shortly after, there was an own goal from Tamoy Phillips and another from Jody Brown.
Jamaica had to hold up until the second-half to extend their score, with Manchester City's Shaw scoring the first of her 11-minute hat-trick on 54 minutes. The game was held at the Truman Bidden Stadium.
Shaw followed up with more goals in the 56th and 65th minutes, ahead of being supplanted on 68 minutes by Kayla McCoy with goal No.9 in the 88th minute, wrapping up with an amazing away win.
Currently, Jamaica has won all three qualification games. This makes them the best of Group C on goal difference from Dominican Republic. The two teams will compete for the top of the table spot at Sabina Stop on 13th April.
In the meantime, the England's Under-19s clobbered Iceland 2-0 win, with Khiara Keating kept a clean sheet. Ruby Mace was an unused substitute.
As Gemma Davies' claimed their second win of the competition, goals from Agnes Beever-Jones and Freya Gregory ensured a triumph. This made them take another step on the path towards the 2021/22 UEFA European Women's Under-19 Championship.
The Young Lionesses confront Belgium on Tuesday 12th April in the final group game. Their place in the Finals would be ensured by their victory.