Jamaica's Frazer Three-Year Plan for Boxing Career
2 min read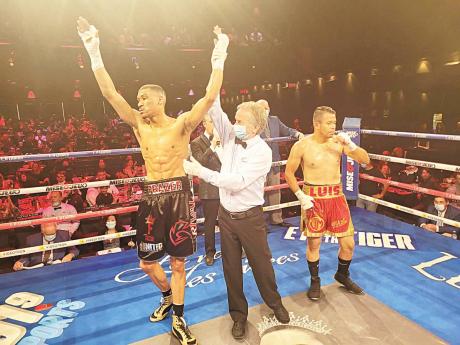 His Next Fight Will Be on May 28 in Brampton
Joshua Frazer is currently being touted as an authentic prospect for a super welterweight title. This comes shortly after the Canada-Born Jamaican boxer won his first three professional fights by way of knockouts.
He is positioned 843rd worldwide. Be that as it may, coach and father, Dewith Frazer, stated that they are focusing on a top-five position for the 28-year-old within three years. He anticipates his current position to progress essentially by the time the year ends.
On his first appearance, Joshua had an expertly executed knockout (TKO) win over Pablo Acosta. In the second fight, he crushed Miguel Suarez, also by TKO.
Two Saturdays ago, he also faced Luis Gonzalez. In the first round of the challenge, he stunned his rival. Despite this, he has been slowly transitioning into professional boxing.
Dewith considers Joshua's as being a much superior fighter than his positioning suggests. As a result, his promoters are enthusiastic to thrust him into an early title challenge for him.
However, Frazer's father wants his son to build his résumé in the sport ahead of making the thrust. He believes in doing things right with no rush.
Joshua has at least another six fights on the cards before the year concludes. His next fights will be on May 28 in Brampton, his hometown. With his other three fights being four round bouts, this will be his first six-round fight.
Dewith predicts an upward trajectory for Joshua at this level. He told the media that Joshua plans to be active this year.
Frazer has got three fights and three knockouts and each fight needs be analyzed to see what should be corrected. However, he is finding it hard to find a proper training partner because of his notoriety as a hard hitter.
Nevertheless, his father has guaranteed that that they are doing what it takes to ensure that he is exposed to elite training. They are in search of an American boxer to be his sparring partner.