Coach Donaldson Says 'Gap Is Closing' After Draw With France
2 min read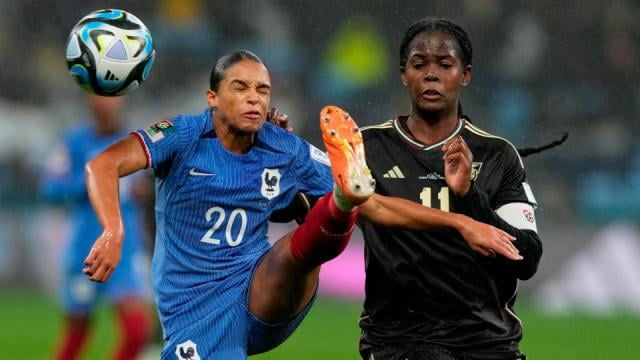 The Girlz revealed that they will dedicate their match against Panama to the suspended Khadija Shaw
Reggae Girlz coach Lorne Donaldson believes that smaller teams are closing the gap between themselves and the bigger teams. This statement comes after Jamaica held France in a 0-0 draw in the ongoing Women's World Cup.
This was the first time that Jamaica secured a point in the World Cup. This tournament has provided narrow score-lines between favorites and underdogs.
Donaldson said that the smaller teams have improved their coaching, diet and physical training. He said that they have improved despite lacking some training equipment and financial support. He revealed that they have stepped their preparations since the 2019 World Cup. Donaldson was the assistant coach when the Girlz participated in the 2019 tournament.
According to the world rankings, Jamaica is ranked 43rd while France is ranked in fifth position. These rankings didn't scare the Reggae Girlz; they delivered a professional performance without showing any fear.
The two teams didn't create many goal-scoring opportunities. Jamaica maintained an organized shape although France had more possession. Kadidiatou Diani was the most lively France striker but the Jamaican defenders succeeded in keeping her quiet.
The Reggae Girlz's only shot on target came in the second half. the shot came from striker Cheyna Matthews. Goalkeeper Pauline Peyraud-Magnin dealt with it easily to keep France in the game. Captain Khadija Shaw also forced a save out of Pauline Peyraud-Magnin. Shaw's chance was via a powerful freekick that was close to sneaking into the net.
Shaw was causing problems in France's defence and it wasn't long before she was involved physical altercations with her opponents. Most of her battles were against France captain Wendie Renard. In many occasions, France had to commit three players to contain Shaw. She was booked by the referee after she imposed herself using her physicality. This booking means that the Manchester City is banned from the next match versus Panama.
Donaldson praised Shaw's performance in spite of her dismissal.
The Girlz revealed that they will dedicate their match against Panama to Khadija Shaw. This match will happen on Saturday.
About Author