Coach Francis Claims Sensational Shericka Jackson Has No Limit to What She Can Achieve
2 min read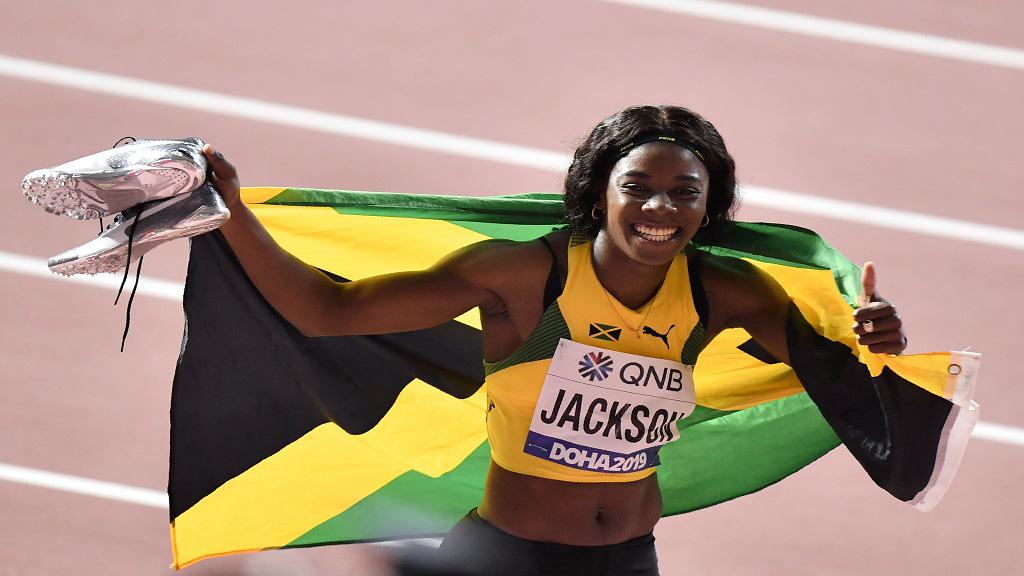 The 27-Year-Old Has So Far Recorded a Season's Best 10.92 Seconds in the 100 Meters
Shericka Jackson, who won the 100-meter bronze medal at the Olympics, is trained by Paul Francis. He anticipates that his student will have improved since her breakthrough year of 2021, when she set personal records of 10.76 in the 100-meter and 21.81 in the 200-meter.
Although Jackson is the seventh-best 200m runner and the fifth-fastest Jamaican woman ever over the 100m, at this time last year she was anticipated to compete for the 400m gold at the Olympics in Tokyo, Japan because she was then considered a 200m/400m runner and the 400m event's future at the international level was unclear.
The assumptions would have made sense after she won the 400-meter bronze medal at the 2016 Summer Olympics in Rio and the 2019 World Championships in Doha, but in 2021, she startled many by finishing second in the 100-meter and 200-meter events at the JAAA National Championships, both times behind Shelly-Ann Fraser-Pryce.
Jackson is a legitimate danger in both sprint events, and Francis predicts that she will get better by the end of this year.
Paul went on to say that according to statistics, people tend to make a lot of mistakes when they are first introduced to anything, but with time, they tend to get better, and in his opinion, Shericka had made great strides this year which gives him hope of better performances from her.
The 27-year-old has so far recorded a season's best 10.92 seconds in the 100 meters, and two weeks ago Jackson easily upset a legendary field to claim the 200 meters at the Diamond League event in Rome, defeating World champion Dina Asher-Smith and Olympic champion Elaine Thompson-Herah in the process while establishing a meet high of 21.91 seconds, world's third so far.
About Author