Herbert Morrison Beat Cornwall College to Win Basketball Crown
1 min read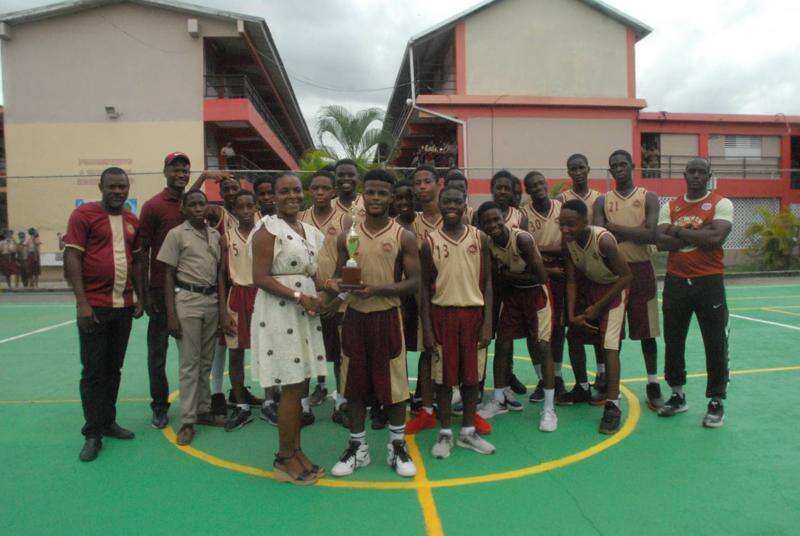 Ferguson Scored 3 Points late in the Game to Snatch the Championship Trophy
In a close 36-32 game, Herbert Morrison Technical defeated rivals Cornwall College to win the ISSA/Western Conference Under-15 basketball championship. The match had been postponed after the two teams played their third tense game of the year.
After Cornwall College had won the first meeting by four points, Herbert Morrison won the next two matches—including the crucial third match that took place in the championship— winning by a total of six points. With 27 points, including three of his five three-pointers in the vital third quarter, Joshua Ferguson produced a Man of the Match performance on Friday.
After the first quarter, Herbert Morrison had an 11-10 lead, which they kept at halftime. They then gained some separation in the third quarter, outscoring Cornwall 12-6 to take a seven-point lead into the fourth.
With only four minutes left, Cornwall College rallied to tie the game at 30-all behind Matai Williams' 15 points and 13 steals, but another three-pointer from Ferguson gave Herbert Morrison some breathing room as they held on to win the championship.
In contrast to Dejeaun Williams' six points for Cornwall College, Stephen Eunis' five points and six-shot blocks, and Tyreeke Mowatt's four points, five rebounds, and four steals, Jonathon Grizzle, Timothy Garvey, and Kamau Dennis combined for nine points to help Ferguson.
About Author