Samardo Samuels Says Local Camp Played A Major Role In His Basketball Success
2 min read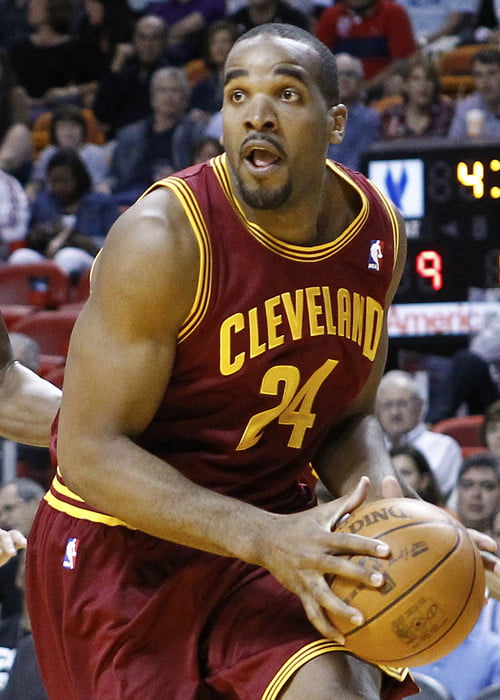 The veteran player believes that Jamaican basketball can improve if the authorities adopt a unified approach
Samardo Samuels has said that Jamaica's Star Search Basketball Camp has played a major role in his basketball success. The six-foot, nine-inch player emerged as a promising prospect in Jamaican basketball.
Samuels was nurtured in the local camp before he moved on to USA. The Jamaica Star Search Basketball Camp is meant to unearth young talents. The young Jamaican has established himself as a power forward who can also plays in center positions.
Samuels said that he believes that the local camp helped him develop as a young player. He revealed that the camp helped him meet Steve Johnson. Johnson helped him secure an admission into an American school. He believes that the he wouldn't have been exposed to this opportunity if he didn't attend the camp.
The Jamaican's last stint was with Bashkimi Prizren in the Kosovo League. He has played in numerous leagues like Greece, Italy, Spain and the NBA in the USA. He has enjoyed an extensive career and he hopes that he can continue shining in basketball. His biggest moment was in 2014 when he won his first professional title. He won it while playing for Olimpia Milano in the Italian League.
Samuels said that winning the Italian league meant the world to him. He revealed that playing in Europe was more difficult that than he had predicted. He believes that the Spanish league is the toughest league in Europe. He said that Spain has many talented players just like the NBA.
The veteran player believes that Jamaican basketball can improve if the authorities adopt a unified approach. However, he believes that the game has been moving in the right direction.
About Author