Hallgrimsson To Focus On World Cup Qualifiers
2 min read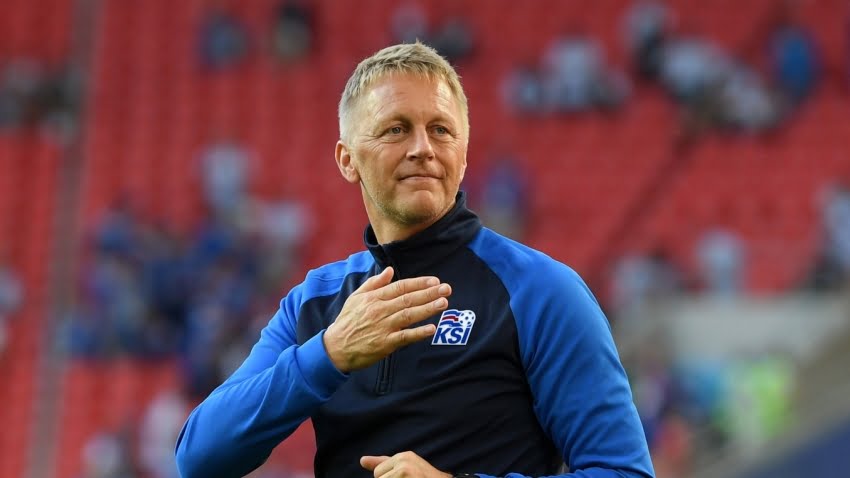 The Boyz next match will be against Honduras in September
Jamaica coach Heimir Hallgrimsson has revealed that he will be looking to focus on the World Cup qualifiers. This statement comes after the Reggae Boyz were knocked out of the Concacaf Gold Cup. The jamaicans were knocked out by Mexico in the semi finals of the competition.
Hallgrimsson said that his team will improve by concentrating on the positive things they learnt in the tournament. The Icelandic coach said that he was hurt by the defeat. He said that they have to work on 'working as a unit' before their World Cup campaign starts.
Hallgrimsson believes that his team conceded twice in the first half because they didn't move the ball well. he also felt the defending was quite slow. However, he feels that the Boyz improved in the second half by being more aggressive. He is hoping to improve the Boyz's intensity so that they can match tough opponents.
Hallgrimsson said that his team was hoping to win the country's first Gold Cup. However, he insisted that their main objective is to qualify for the next men's World Cup. This means that the Reggae Boyz will have to win most of their upcoming qualifying matches. He believes that this is a work in progress and it's the start of a successful journey.
The Reggae Boyz have shown improvements in the Gold Cup. There is hope that Jamaica is building a team that can compete in the future. In fact, this was the first major tournament for some of the players. Perhaps the one that stands out the most is Dujuan Richards, a 17-year-old player who recently signed for Chelsea FC. Richards left his mark with a last minute goal against Trinidad and Tobago.
The players will now return to their clubs where they will concentrate on pre-season camps in preparation for next season. The Boyz next match will be against Honduras in September.
About Author