Reggae Boyz Thrashed By Mexico In Resounding 3-0 Victory
2 min read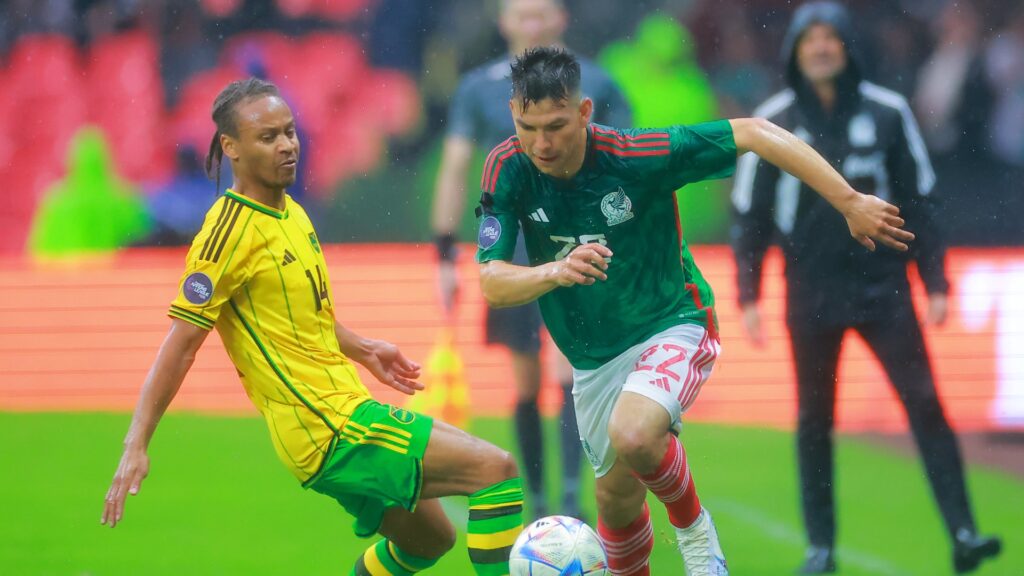 The Mexicans will now line up against Panama in the Gold Cup final
The Reggae Boyz lost their semi final clash against Mexico in the ongoing Concacaf Gold Cup. The Jamaicans were in trouble from the beginning of the match as Henry Martín scored for Mexico within 80 seconds.
The ball found Martin's feet in Jamaica's box. He proceeded to slot a well-taken shot that left the Reggae Boyz goalkeeper with no chance.
Mexico looked like the more dominant team in the early stages of the game. They continued their dominance for the rest of the first half. The Mexicans cemented their dominance with a Luis Chavez goal in the 37th minute. Chavez produced an artfully-curled freekick that found the top corner. The El Tri coach was happy to take a two-goal lead when they went for the half-time break.
The Jamaicans began to fight back in the second half. However, most of their opportunities were created through individual brilliance. The Reggae Boyz struggled to create goal-scoring opportunities as a cohesive unit.
The Jamaicans pressured the Mexicans in the last 10 minutes but they still couldn't find an opening goal. Roberto Alvarado popped up with a late goal in the 90+3 minute. This goal was created by Jesús Gallardo and Alvarado only had to finish a simple chance. This goal put the game to bed.
Coach Heimir Hallgrimson will be disappointed that his attack of Michail Antonio and Demarai Gray couldn't find the net. He tried to tinker by introducing Shamar Nicholson and Dujuan Richards in the second half but it was too late.
The Mexicans will now line up against Panama in the Gold Cup final. Panama secured their spot in the final after delivering an upset against USA. The Panamanians won via a penalty shootout after a 1-1 draw.
The Reggae Boyz will be facing off against Honduras in their next match. This is a Nations League match that is expected to happen on 8th September.
About Author