Daley to Play for Mount Pleasant
1 min read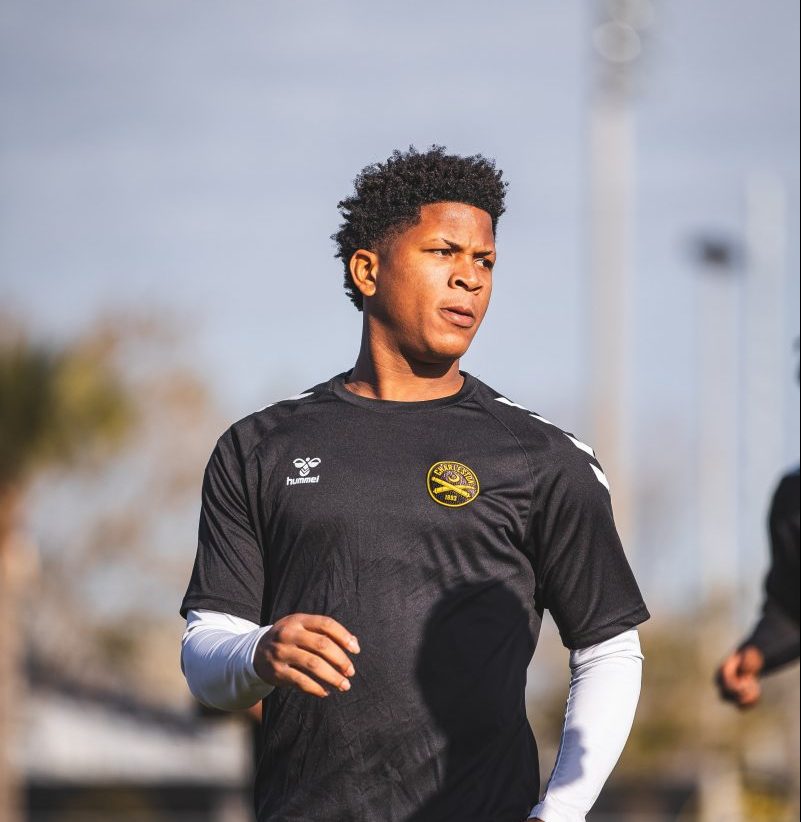 The 21-year-old ended his schoolboy season scoring 21 times
The Jamaica Premier League (JPL) football season is set to begin on October 23rd. Former Clarendon College player and star in the DaCosta Cup, Nicque Daley, has joined Mount Pleasant to represent it this season.
Daley has played for Jamaica before in the under 17, under 20 and under 23 tiers. After being signed by Mount Pleasant, he had his debut training session with the team at Drax Hall on Thursday.
The 21-year-old ended his schoolboy season scoring 21 times. He then played 14 games for Cavalier SC in the Jamaica Premier League. He later left the country for the USL where he played for Charleston Battery before switching to Cincinnati FC on loan where he scored once in 16 games. Daley is now excited to return to Jamaica.
Daley is the 12th player to be signed by Mount Pleasant under Theodore Whitmore's coaching team. Other players that have been signed include; Melvin Doxilly, Leonardo Jibbison, Odane Murray, Fakibi Farqhuarson, Demario Phillips, Shaquille Dyer and Tafari Chambers.
Other players who have newly joined Mount Pleasant are Kimani Campbell, Kimoni Bailey, Daniel Russell and Dwight Merrick.
About Author